Baguio City, known as the Summer Capital of the Philippines, is not just a destination for nature lovers, but also for art enthusiasts. This guide will explore the rich history and emerging artists of Baguio's art scene, as well as provide tips on how to support and appreciate the city's artistic culture.
In this blog, we'll explore the thriving art scene of this picturesque city, including its many galleries, public art installations, and other cultural attractions. Come along with us as we explore the vibrant artistry that makes Baguio a unique destination.
Baguio's Art Scene
Baguio city is becoming well known in the Philippine art scene for its creative output. As a top destination for individuals looking to explore the culture of the country, Baguio has become a hub for both traditional and contemporary forms of art. From digital renderings to intricate sculptures crafted from local materials, there is something to satisfy any artist's eye.
The city also serves as home to a number of annual exhibitions which give locals and visitors the opportunity to know more about various works crafted by various famous artists. Exhibits also invite fresh concepts that are sure to add unique perspectives to the existing artwork scene in Baguio. It has fast become one of the best hotspots when it comes to artistic output in all its forms and mediums.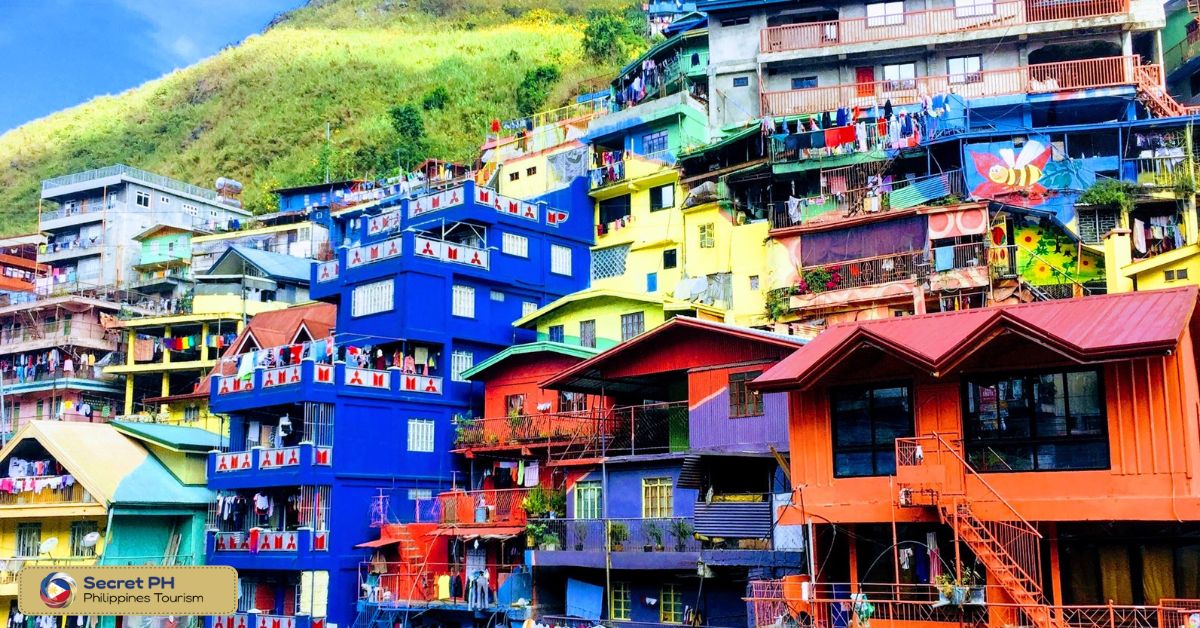 Historical landmarks that contributed to Baguio's art scene
Baguio is home to vivid culture and art that have cultivated from centuries of vibrant history. The city has plenty of historical landmarks that have contributed to its evolution as an art center. These landmarks not only provide physical locations for locals and tourists to enjoy various forms of artistic expression, they often create opportunities for collaboration among different types of artists.
Baguio Convention and Cultural Center
The Baguio Convention and Cultural Center is a well-known landmark for both the local community as well as visitors to the city. Situated in the highland area of Luzon Island, it occupies an area of forty hectares within the city limits, providing excellent amenities for congresses, conventions, trade, and cultural events as well as other activities.
Its convenient location makes it easily accessible from several transportation hubs making it one of the most sought-after venues for holding conferences and events. It boasts numerous facilities such as meeting rooms, function halls, auditoriums, and shopping areas that can accommodate thousands of people.
Address: CH3X+RRW, Baguio, Benguet
Phone: (074) 446 2009
Mines View Observation Deck
Baguio City is a popular destination for travelers who are looking to escape the hustle and bustle of city life; and one of its areas, Mines View Observation Deck, offers a stunning panoramic view that is worth admiring.
Located at the highest peak of Baguio with an altitude of about 5,094 feet above sea level, it provides an unobstructed sweeping landscape ranging from Baguio's historic downtown area up to the Benguet Mountain Ranges. Its vast green meadows, rolling hills and surrounding pine trees make it the perfect spot to enjoy some fresh mountain air.
Address: Mines View Observation Deck, Mines View, Baguio, Benguet
Opening Hours: Monday – Sunday, 5AM – 8PM
For more information, click here.
Burnham Park
Burnham Park is a beautiful urban park and recreational area covering 30 hectares of greenery amidst the bustling city center. Featuring acres of sprawling grassy lawns, tall trees, several wooded areas and intricate walkways, the park is a great place to take a stroll and relax.
In addition to its tranquil nature grounds, visitors can also find a number of attractions available within the park. These include biking trails, playgrounds for kids, swan boats for rent on the lake, rose gardens and many more. The park's rich history makes it an attractive destination for locals and foreigners alike.
Address: Jose Abad Santos Dr, Baguio, 2600 Benguet
Opening Hours: 24hrs
Phone: (074) 442 7014
Baguio's Art Scene
Baguio City is well-known for its lush greenery and cool mountain air. But, it is also fast becoming renowned for its vibrant art scene as well! The city is home to a variety of unique and exciting art galleries, performance venues, and events hosted by passionate local artists. Here are the types of art in Baguio's Art Scene:
Visual arts
Baguio's art scene thrives and diversifies each day, with the help of young and talented visual artists and the enthusiastic public. Promising new art galleries open around town, with an eye-catching collection of locally made artworks.
From abstract paintings to turquoise digital creations, these collections are bursting with life. The ambiance in these spots allows visitors to nimbly comprehend the hard work that goes behind each artwork, allowing appreciation for every stroke of a brush or every carefully set tone on a canvas.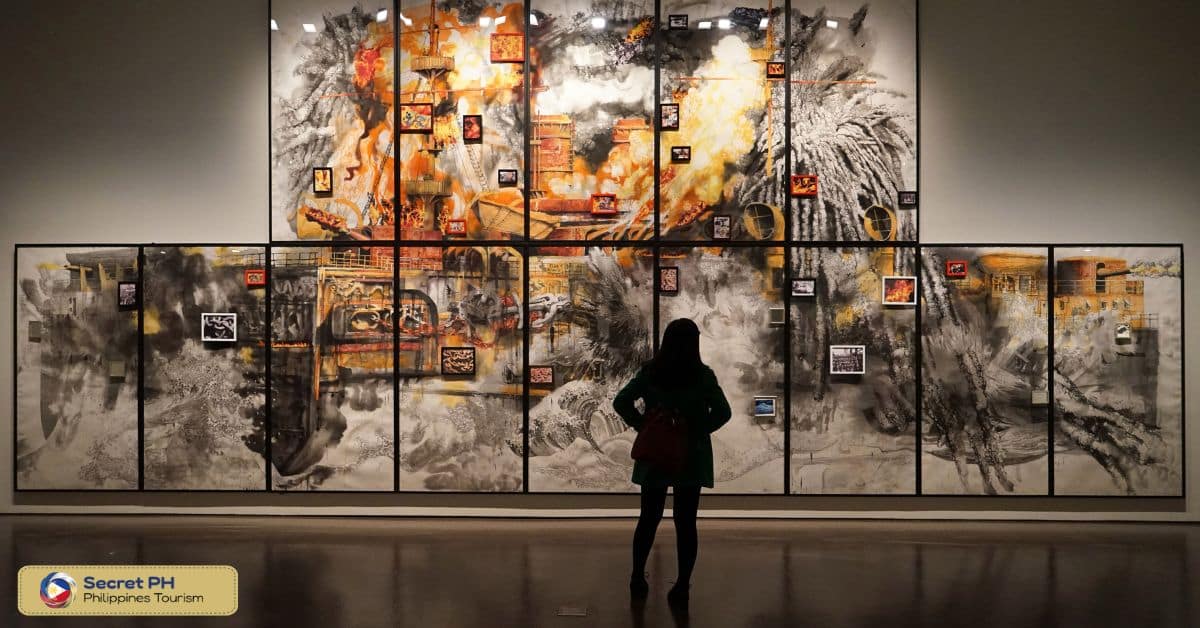 Performing arts
As the Summer Capital of the Philippines, Baguio is home to a flourishing performing arts scene spanning various genres such as theatre, ballet, hip hop, and more. It is host to numerous city-led annual events that draw in locals and tourists alike. Every year, these events become the epicenters for local artists to showcase their talent and for audiences to experience something unique and new.
Baguio staged 'What Lies Within' – a dance narrative that explored themes of masculinity through fluid movements in hip-hop landscapes. From interdisciplinary works to visualizing songs from classic musicals like 'The Sound of Music', Baguio's performing arts sector is truly embracing progress and innovation.
Literary arts
Baguio City is well known for its lush greenery, fresh air and cool climate. It is also known for a vibrant art scene that brings together local, nationally and internationally acclaimed talents in the literary arts. Within the city area are several venues where open-mic nights, slams and book readings by both established authors as well as aspiring writers occur regularly.
Local literary magazines like "Alon" offer budding authors an opportunity to see their work in print. A number of renowned writers have made Baguio their home or been frequent visitors. Famous artistic institutions like the Baguio Writers Group provide workshops, seminars and discussions bestowing this city with a deeply rooted literary heritage.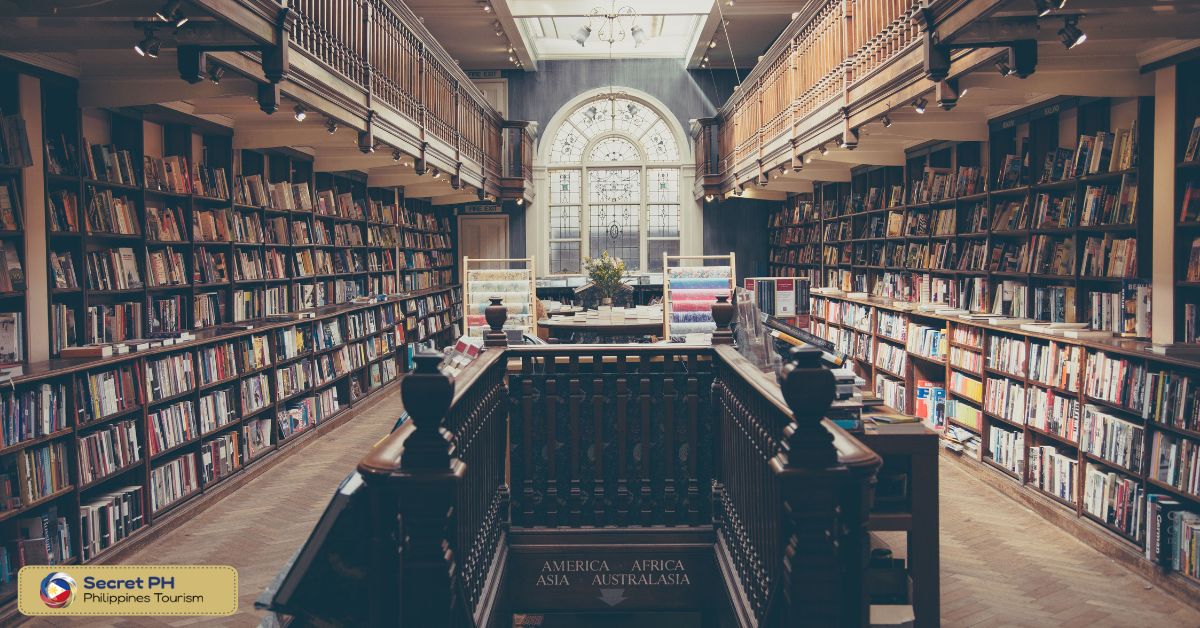 Art Galleries
Home to some of the most beautiful works of art and renowned art galleries, Baguio City is a must-visit destination for anyone who appreciates art and culture. From modern sculptures to classical paintings, this city offers something for everyone and is sure to ignite your creative spark. So come explore all that Baguio has to offer and get ready for a truly artistic experience.
Baguio Museum
The Baguio Museum, located in the city of Baguio, is quite popular among tourists. It houses a substantial collection depicting the history and culture of the Cordillera region—particularly how people there lived before modernization took place. The museum consists of several reconstructed ancestral homes and outdoor exhibits that give visitors a firsthand glimpse into the Cordilleras' past.
Ethnographic materials such as ancient artifacts and traditional tools are on display in well-lit cases. Despite its remote location, the Baguio Museum remains one of the most visited attractions in the area due to its interesting exhibits as well as its educational appeal for students eager to learn about local art and culture.
Address: Dot-PTA Complex, Gov. Pack Rd, Baguio, 2600 Benguet
Opening Hours: Tuesday – Sunday, 9AM – 5PM
Phone: (063) 444 7451
BenCab Museum
BenCab Museum is a stunning museum that celebrates the artwork of renowned contemporary artist, Benedicto Cabrera ("BenCab"). Visitors to the museum can wander the grounds and admire the modern building and its surrounding greenery. Inside, guests can move through galleries to explore more than 500 pieces from BenCab's private collection that spans almost five decades.
In addition to artworks, visitors will find sculptures and artifacts collected by BenCab himself on display. The interior design also pays homage to traditional Cordilleran architecture while providing sophisticated spaces for relaxation. Covering over seven hectares of land, BenCab Museum is truly a feast for all the senses and offers something new with every visit.
Address: Km. 6 Asin Rd, Tuba, 2603 Benguet
Opening Hours: Tuesday – Sunday, 9AM – 6PM
Phone: (074) 442 7165
SLU Museum of Igorot Cultures & Arts
The SLU Museum of Igorot Cultures & Arts is a memorial to the indigenous people of Benguet and surrounding regions. Hosted by St. Louis University since 1970, this museum holds an extensive collection of cultural artifacts as well as pieces which illustrate the history and culture of the Igorot people. Visitors can learn about traditional lifestyle through videos, pictures, and exhibits.
There are several important historical articles displayed at this museum from weapons used during war and tools for farming, hunting, weaving and more. In addition to this the museum offers a variety of guided lectures and educational activities in order to help visitors get more out of their visit.
Address: Saint Louis University, Bonifacio Street, Baguio, Benguet
Opening Hours: Tuesday – Saturday, 8AM – 11:30AM / 1PM – 4:30PM
Phone: (074) 442 2193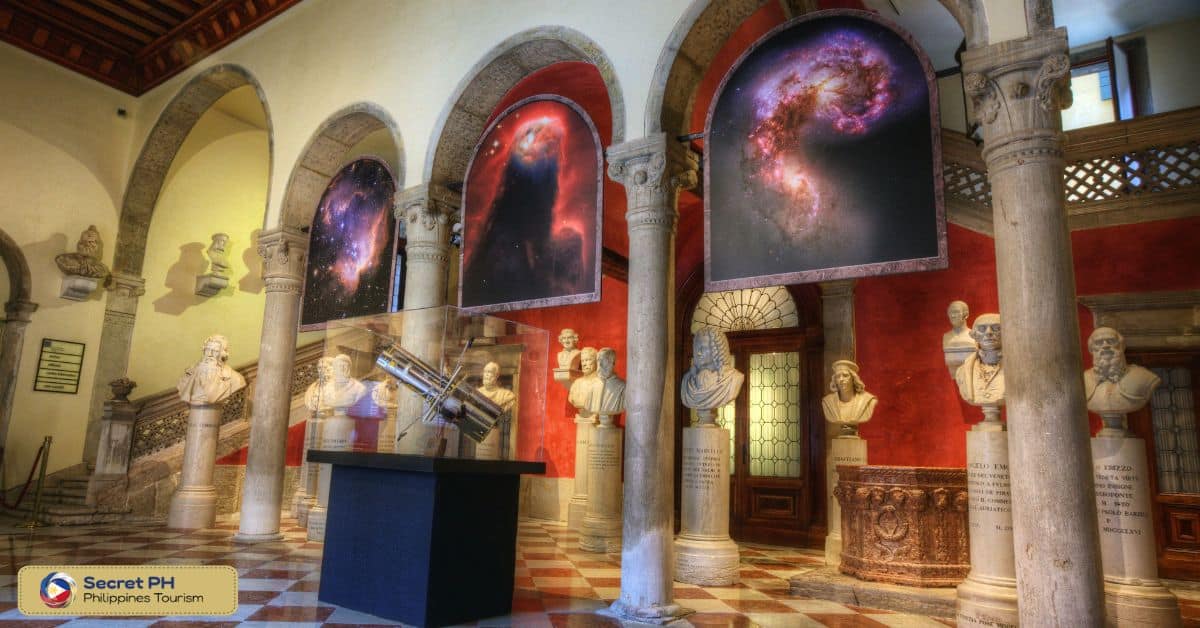 Museo Kordilyera
Baguio is a haven for art aficionados and Museo Kordilyera marks the perfect place to explore the rich threads of Benguet culture. The Museum seeks to promote Benguet's cultural heritage and protect its many artifacts that age through the years.
Displays feature traditional clothing, artifacts, archaeological finds and many other variety of items depicting Benguet's culture in the Mountain Province so visitors can learn more about Benguet's tribal ancestry. There's also an area dedicated to kid activities so even youngsters can get involved and appreciate Benguet history in fun way.
Address: University of the Philippines Baguio Campus, 30 Gov. Pack Rd, Baguio, 2600 Benguet
Opening Hours: Tuesday – Sunday, 9AM – 5PM
Phone:  (074) 442 5794
Festivals and Events
Baguio City has celebrations that bring an abundance of color, life and energy to the streets. From residents and tourists alike, the festivals are a great way to explore culture, sample local cuisine and enjoy the music and dancing that come along with it. With a range of cultural celebrations throughout the year, there's always something special going on in Baguio City.
Panagbenga Festival
Panagbenga Festival is an annual event that takes place in Baguio City, Philippines each year. It is celebrated during last week of February or the first week of March. There's parades and flower shows featuring flowers grown and decorated in elaborate costumes by the Baguio community.
The festival celebrates Baguio's abundance of flowers, with performances of both local and international artists, as well as street markets, culinary displays and also includes some historical attractions. It is a great time to get a feel for Baguio City's culture and to experience the vibrant energy of its people.
Baguio Arts Festival
Baguio Arts Festival is an event celebrated from November – December. The festival, usually held at Baguio City Hall Grounds. It features the works of both professional and emerging artists from all over Benguet and the Cordillera Region.
During the Baguio Arts Festival, visitors can partake in exciting activities from visual art exhibitions to presentations discussing Baguio's culture and local mythology – a rare opportunity for anyone visiting Baguio. The Baguio Arts Festival also boasts an abundance of other events such as cultural dances, performances, cooking demonstrations, artisan markets, film screenings and theatre exhibits.
PMA Homecoming
PMA Homecoming is an annual celebration held every February at the Philippine Military Academy. This event marks the reunion of academy graduates and their families. During this occasion, alumni reminisce by remembering shared experiences from their years spent in the school. They show support for the current cadets of the academy. PMA Homecoming is also a source of shared pride between generations. Many parents and grandparents return with their children and grandchildren to take part in this special celebration.
Art appreciation and education in Baguio
Baguio is a city with a rich art culture and appreciation of the arts. The city has something for everyone to enjoy. It offers art education programs, workshops and classes. These allow locals to explore their creative sides and create meaningful pieces of art. Also learning about different forms of art from experts in the field.
Art workshops
Through hands-on activities participants can deepen their understanding of artistic concepts . These workshops often focus on a specific artist or genre of art, giving participants an immersive way to explore the history of that particular area. They can get inspired by challenging themselves to create their own unique works of art. All in all, art workshops are a great way to enhance one's creativity.
Art tours
A great way to get a deeper appreciation for the amazing art scene in Baguio is to take one of the many art tours offered. These tours usually include visits to some of the city's most prominent art galleries and well-known murals, and provide knowledgeable guides who can explain the cultural significance behind each masterpiece. There are even specialty tours geared toward certain mediums. Whether you're an artist looking to increase your understanding of different styles, an art tour makes for an unforgettable experience.
Art classes
Students are able to tap into their creative senses in a supportive environment. Developing an understanding of art that is further enhanced by knowledgeable teachers. As part of their coursework, students can expect to explore the fundamentals of visual arts. Sketching and painting to sculpting, all with an emphasis on evaluation. Students will gain unique insights into diverse genres and styles of art.
In Conclusion
All in all, Baguio's art scene has something to offer everyone. The bustling art markets full of creative wares of local. The indie artists to the nearby nature resorts where adventure meets artwork. It truly is a gem amongst the mountain city's many wonders.
No matter what you are looking for, there is something special waiting in this unique destination that will surely be both aesthetically pleasing and personally enriching. It is an opportunity not to be missed!