Planning a trip to the Philippines? Get ready for an unforgettable adventure! This archipelago of 7,107 islands is filled with stunning beaches, lush jungles, and vibrant cities. From picturesque waterfalls and breathtaking coral reefs to cultural experiences and nightlife, there's something for everyone in the Philippines.
With so much to see and do, planning your trip can be overwhelming. But don't worry! We've got you covered with some essential tips to help make your journey to the Philippines an unforgettable experience. Read on to find out more!
Visiting Philippines
The Philippines is a diverse and beautiful country, with a wealth of culture, history, and nature to explore. Whether you're looking for an adventure-filled escape or a relaxing getaway, the Philippines has something to offer everyone.
With its spectacular beaches, stunning national parks, historical sites, vibrant cities, and friendly locals, the possibilities are endless! When visiting the Philippines it's important to keep safety in mind – plan your trip ahead of time and read up on local customs so that you can make the most of your stay.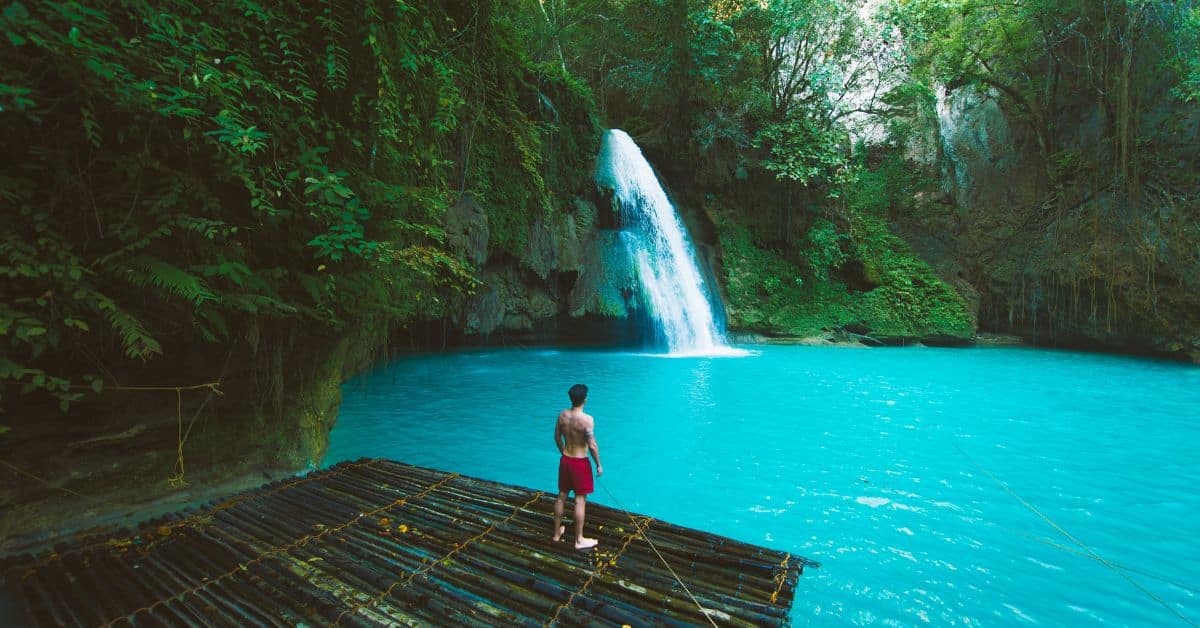 Choosing the Right Time of Year
The best time to visit the Philippines depends on your purpose for the trip, but generally speaking the dry season (November – June) is most recommended. From December – March, expect balmy weather and clear skies with prices at their peak.
April – October offers milder temperatures although higher humidity, plus great savings if you book early enough. Additionally, if you're hoping to travel during the low tourism season (July – October), it can offer great discounts while still providing good weather in certain areas of the country.
Obtaining Necessary Documents
Visiting the Philippines is an exciting prospect that can be made even better by planning. As with most international destinations, having the proper documents for entry into the country is essential. Obtaining a passport and valid visa before arrival is necessary to enter the country, but additional paperwork may be required depending on the length of stay.
For example, those wishing to extend their stay for business or educational purposes must submit a residency permit application before the expiration date of the original Filipino visit visa. Further, those who remain in any one locality for longer than 59 days are legally obligated to register with that city's local government office.
Although obtaining these documents can sound intimidating, taking care of them before arriving will ensure a hassle-free vacation experience and allow travelers to immerse themselves in all that this vibrant country has to offer.
Researching the Local Culture
Visiting the Philippines can be a delightful culture shock to many travelers! While it is important to familiarize yourself with the local customs and avoid any cultural faux pas, there are plenty of opportunities to fully immerse yourself in the culture of the islands. Taking part in activities such as singing traditional songs, eating local food, and visiting festivals or town fairs are all wonderful ways to learn more about Philippine culture.
Additionally, seeking out nearby museums, historical monuments or libraries can give you an even deeper understanding of your new environment! Plan time in advance to dedicate yourself to research; you don't want to miss out on all that the Philippines have to offer.
Finding Accommodation
Finding a suitable place to stay when traveling can be a challenge. Accommodation plays an important role in making any trip successful and comfortable. Whether you are looking for a budget-friendly hostel or an upscale hotel, it is important to consider the location and amenities that best suit your needs. Below are our top picks:
Rimari Luxury Beach Resort – Set on a pristine stretch of the West Philippine Sea, Rimari offers a secluded getaway in Coron, Palawan. It features top-of-the-line amenities and breathtaking views from both land and sea.
Cebu Grand Hotel – If you're looking for luxury in the center of Cebu City, then look no further than Cebu Grand Hotel. Boasting 5-star facilities including spa treatments and an executive club lounge for business travelers – this hotel has it all!
Pico de Loro Beach & Country Club – Nestled within the sprawling grounds of Pico de Loro Cove, this beach resort brings together the best aspects of relaxation with an abundance of activities ranging from golfing to kayaking to sailing.
Hidden Valley Springs Resort – Located just outside Manila in Laguna province, Hidden Valley Springs invites visitors to kick back in its lush tropical gardens – complete with hot spring pools! Spend a day (or several) disconnecting from everyday life as you reconnect with nature here amongst stunning landscapes and refreshing waterfalls.
Villa Sumile – Offering elegance and sophistication above the clouds on Mt Banahaw, Villa Sumile provides spectacular views looking out over the countryside below while still being close enough to enjoy nearby tourist attractions such as Talisayin Cove in Lipa City or Mount Mayon Volcano in Albay Province.
La Vista Villa Pansol– Enjoy some rest at La Vista Villa Pansol located in Calamba City near Laguna De Bay Lake where there are plenty of opportunities for swimming, jet skiing or simply taking in some stunning sunsets from one of their many terraces or balconies overlooking the lake's shimmering waters.
Knowing Your Transportation Options
When it comes to planning a trip, one of the most important decisions you'll have to make is choosing the right transportation method. Depending on where you're going and how long you plan to stay, your choice of transportation can drastically affect your experience.
Public Transport – Buses, jeepneys, and tricycles are the most popular forms of public transport in the Philippines and offer an affordable way of getting around. However, to ensure your safety it's best to avoid traveling at night or in areas you are unfamiliar with.
Taxis – Taxis are a convenient option for those who don't have time to wait for public transport and are looking for something more comfortable. Make sure to always book through a reputable service such as Grab or Uber and check that they have valid insurance before you set off.
Car Rental – If you're planning on exploring different parts of the country, then car rental is a great option. Always read the rental agreement carefully before signing anything, making sure to check any additional fees or deposits you may need to pay. Also, make sure that your driver's license is valid in the Philippines before you get behind the wheel!
Charter Flights – For those looking for an even more luxurious experience, charter flights can be arranged with a private plane or helicopter services when visiting more remote destinations such as remote islands or mountain ranges. This can be an expensive option but is worth considering if it allows you to take advantage of some stunning views!
Always double-check your transportation options before setting off on any journey in the Philippines and remember that safety should always come first – above all else!
Recommended Destinations and Activities
The Philippines is a vibrant and exciting country, with no shortage of activities and destinations perfect for both tourists and residents. Whether you are looking for a cultural city experience, a beach vacation, or just some outdoor adventure there is something to be enjoyed in the Philippines. While most famous for its beautiful beaches and tropical atmosphere, the islands also have stunning mountaineering paths and lush greenery that make exploring nature among their primary attractions.
The cities of Manila, Cebu, Baguio, Davao, and Vigan offer more traditional experiences with vibrant nightlife and historic sites highlighting years of culture. A visit to the Philippines should include stops at each of these locations where visitors can pick up local souvenirs like wood carving products from Palawan or 'abclat' embroidered fabric from Ilocos Sur.
With so much diversity between all these places, it's easy to create an itinerary that allows for something special every day – whether it be taking part in festivals or just experiencing wanderlust-inducing ocean views from any number of spectacular vantage points.
Below are some ideal locations all over the Philippines and their must-sought activities:
| Destination | Location | Activities |
| --- | --- | --- |
| Boracay | Aklan | Beach lounging, water sports, island hopping, nightlife |
| Palawan | Palawan | Island hopping, snorkeling, diving, wildlife viewing |
| Cebu | Cebu | Beach lounging, island hopping, diving, snorkeling, historical sites |
| Siargao | Surigao del Norte | Surfing, island hopping, kiteboarding |
| Batanes | Batanes | Cultural and historical tour, hiking, birdwatching |
| Sagada | Mountain Province | Hiking, caving, cultural and historical tour |
| Bohol | Bohol | Island hopping, dolphin and whale watching, wildlife viewing |
| Vigan | Ilocos Sur | Cultural and historical tour, heritage village exploration |
| El Nido | Palawan | Island hopping, diving, snorkeling, kayaking, beach lounging |
| Siquijor | Siquijor | Island hopping, diving, snorkeling, beach lounging, cultural and historical tour |

In conclusion
The Philippines is an incredible country with so much to explore and experience. With a mix of stunning landscapes, vibrant cities, fascinating culture, and friendly locals – there's something for everyone in this beautiful archipelago!
Whether you're looking for adventure or relaxation, it's important to plan and research your trip – from obtaining the necessary documents to knowing your transportation options. With a little bit of preparation and these tips, you can make the most of your visit to this incredible country!