Are you looking for a unique and beautiful place to visit? The St. Paul's Cathedral in Vigan, Ilocos Sur, is an architectural wonder that will take your breath away. Built-in the 18th century, this stunning cathedral is a testament to Spanish colonial architecture's beauty. With its intricate carvings and detailed sculptures, it's sure to be one of the most memorable places you'll ever visit.
St. Paul's Cathedral is nestled in the heart of the historic city of Vigan in Ilocos Sur, Philippines. This magnificent Spanish-era cathedral, built in the late 1700s, is a testament to the unique fusion of indigenous and colonial architecture in the Philippines. Explore its beautiful façade, intricate details, and rich history as you return to a different era. 
It is visually stunning and steeped in history and culture – making it an ideal destination for anyone interested in exploring Filipino heritage and traditions. From its grand entrance to its breathtaking interior, every corner of this majestic building has something special waiting for you to discover. Visit St. Paul's Cathedral today! You won't regret it!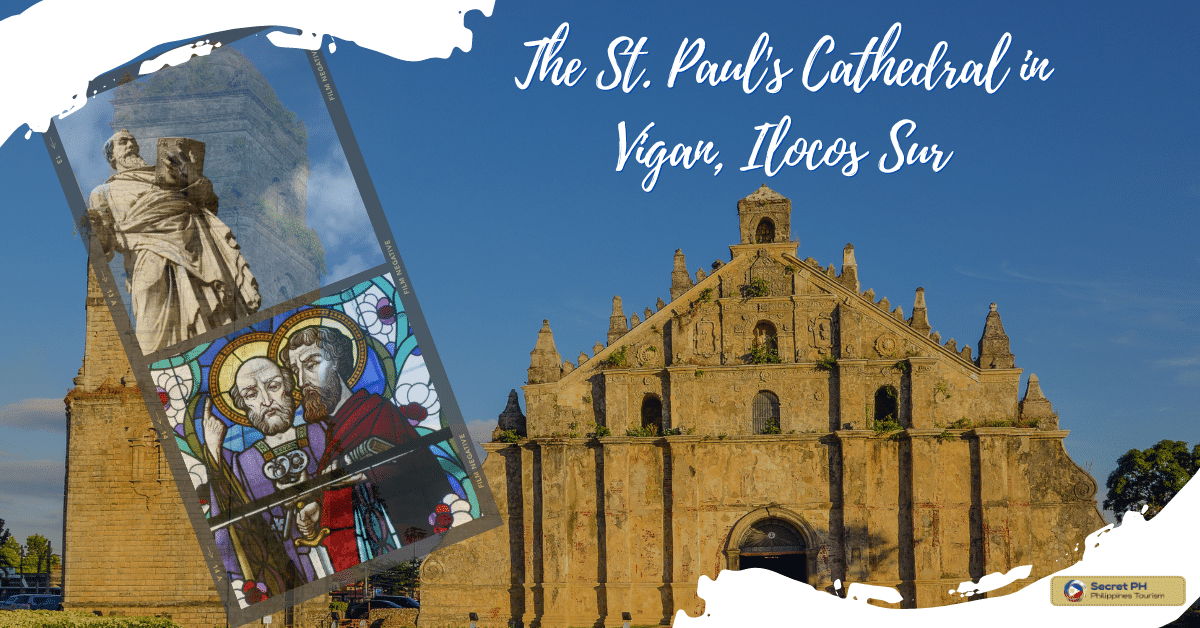 Overview of The St. Paul's Cathedral in Vigan, Ilocos Sur
The majestic St. Paul's Cathedral in Vigan, Ilocos Sur, is a cultural and historic landmark atop the city's highest hill. Founded as a parish temple during the Spanish colonial period of the 1800s, this grand edifice is still strong today. Its white façade highlights the unique red tiled roof – a testament to its strong heritage. Inside, its grandiose interiors evoke awe and humbleness, making it an ideal site for prayer and contemplation.
Moreover, it showcases impressive Spanish-era architecture that has become an icon for tourists around the globe. Primarily housing special masses and other important ceremonies held throughout Vigan, St. Paul's Cathedral remains one exemplary structure that continues to bring people from near and far together as they experience its calming yet splendid atmosphere.
The History and Significance
St. Paul's Cathedral has a long and interesting history. It was built during the time when Spain was a colony. It was finished in 1790 and is dedicated to San Pablo Apóstol. This makes it one of the oldest churches in the northern Philippines. To honor its significance, the bell tower on-site is home to the "Angelus Bell" – an original 1616 chime cast by Domingo Faustino Gil of Manila.
The church building has remained relatively unchanged for centuries, with a mix of Baroque and Romanesque Revival architectural styles seen throughout. Inside and out, St. Paul's Cathedral is a timeless monument to this period of colonial history in the Philippines — providing locals and visitors alike with an awe-inspiring glimpse into the nation's past.
Architecture and Design of the Cathedral
St. Paul's Cathedral has an elegant and historical monument of faith in the area. It is well-known for its distinctive baroque architecture and design, which stands out noticeably among other regional traditional churches. Its facade reveals defined red-orange corbels topped with ornate detailing, culminating in a striking bell tower fringed with angelic statues.
Inside the sanctuary are many detailed sculptures and works of art on the walls and pillars. The multicolored stained glass windows diffuse a warm light throughout the cathedral, highlighting truly stunning artwork that will take any breath away in awe. It is an inspiring sight as much as a tranquil place to offer devotion to the Almighty.
Religious Events at the Cathedral
St. Paul's Cathedral is a popular destination for religious ceremonies and events. Every Wednesday, the church hosts services such as novenas and communal prayer groups. Every month, on the first Friday, Christians gather for a liturgy in the open air to remember Jesus' death on their behalf.
Twice a year, the community gathers together to celebrate All Souls' Day and Christmas Eve with a unique Mass. Every year on December 16th, in honor of Our Lady of Guadalupe, millions gather to say the rosary in unison.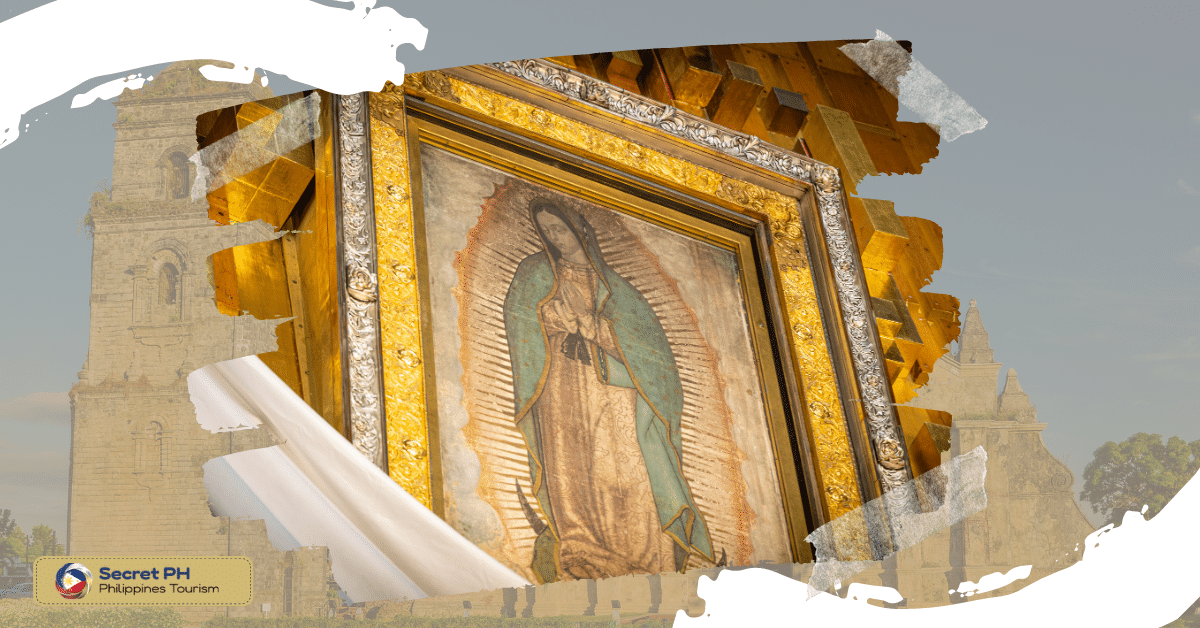 The St. Paul's Cathedral also serves as a haven for those seeking spiritual guidance and counseling from priests who listen and offer traditional healing rituals for physical and emotional issues.
Moreover, St Paul's Cathedral offers marriages and baptisms celebrated with joyous fanfare, with singing choirs providing accompaniment during the ceremonies. Thus, it isn't surprising that so many people pilgrimage every year to this monumental landmark which has been at the heart of religious practice in Ilocos Sur since 1630.
Tourist Attractions Nearby
The St.Paul Cathedral is nestled amongst the city's bustling heart and many other tourist attractions. Its unique façade and ornate walls offer a glimpse into the past of Vigan's rich culture.
Tourists visiting the area can enjoy a variety of nearby attractions, ranging from walking tours to historical points of interest. For example, tourists can tour Calle Crisologo, showcasing old ancestral houses and antique shops, and sample some of Vigan's delicious dishes from local restaurants.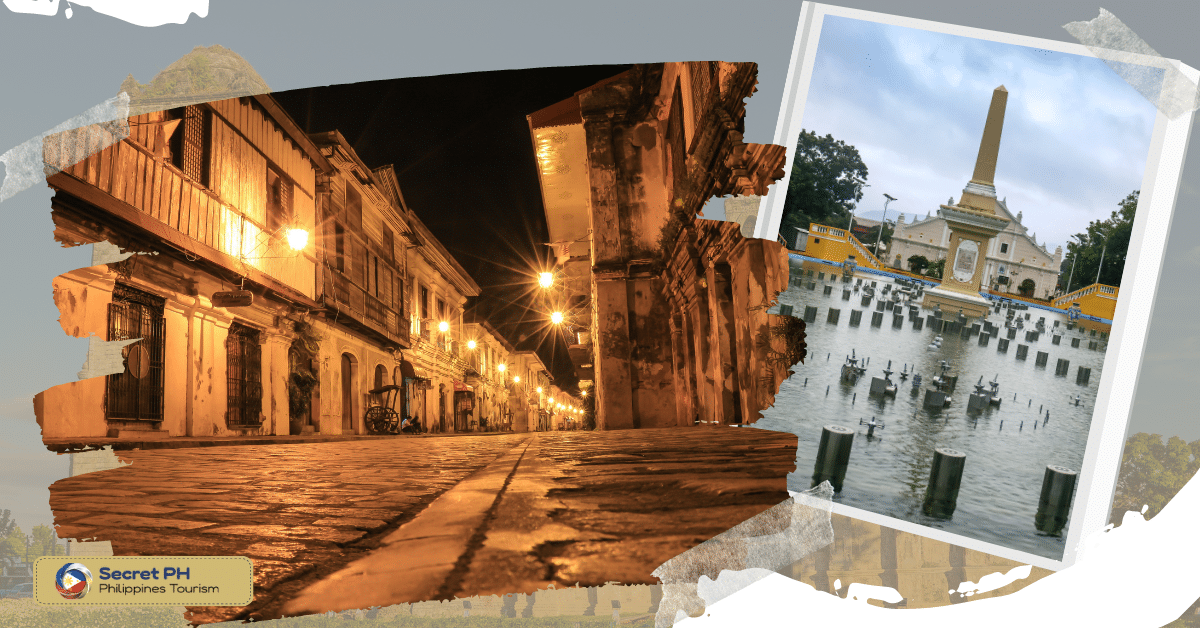 Another attraction close to the St. Paul Cathedral is Plaza Salcedo, which houses one of the oldest watchtowers in all of Southern Luzon; it also serves as an ideal spot for stunning photographs or just simply taking in the views around postcard-perfect colonial buildings and churches. Those looking to experience local culture should consider visiting one of Vigan's museums, such as Padre Burgos Museum and Pagburnayan, where visitors are invited to observe traditional pottery-making firsthand and learn about its significance during the Spanish colonial era in Northern Philippines.
All these tourist attractions adjacent to the St. Paul Cathedral make it a perfect gateway to discovering the remarkable history and vibrant culture evident in Vigan City today!
Tips for Visiting St Paul's Cathedral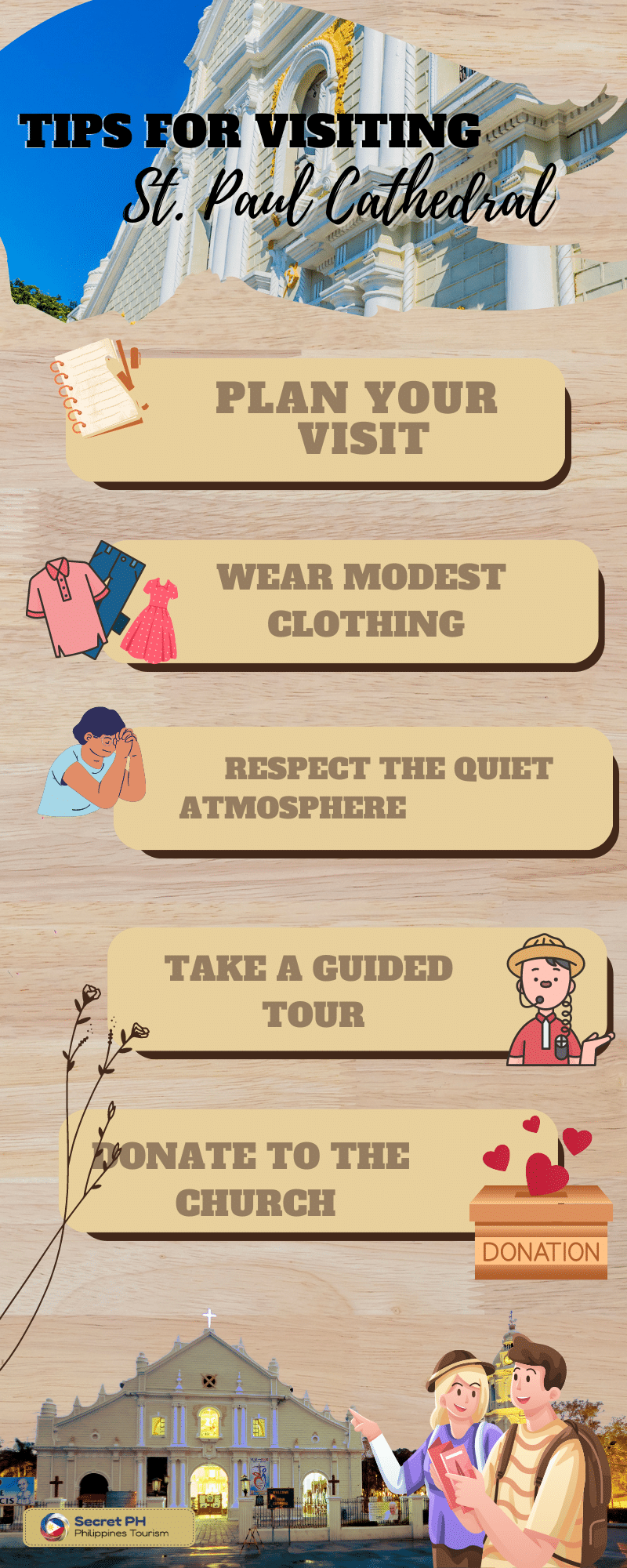 The St. Paul's Cathedral, also known as the Vigan Cathedral, is a historic Catholic church in the heart of Vigan City in Ilocos Sur. It is a prominent landmark that showcases the city's Spanish colonial architecture and rich religious heritage. Here are five tips for visiting St. Paul's Cathedral in Vigan:
Plan Your Visit: It is best to visit the cathedral during the weekdays to avoid large crowds and have a peaceful experience. Also, check the church's schedule for masses or other events that may affect your visit.
Wear Modest Clothing: As a religious site, visitors are expected to dress modestly while inside the cathedral. This means covering your arms and legs and avoiding revealing clothing.
Respect the Quiet Atmosphere: A cathedral is a place of worship, so visitors must maintain a quiet and respectful atmosphere. Avoid speaking loudly, taking flash photography, and other disruptive activities.
Take a Guided Tour: If you want to learn more about the history and architecture of the cathedral, consider taking a guided tour. This will give you a deeper understanding of the church's significance in the community.
Donate to the Church: The cathedral is free to visit, but people are encouraged to contribute money to help keep the church in good shape. These donations are very much appreciated and help ensure that the cathedral will always be a beautiful and important landmark.
In Conclusion
No matter where you are from, visiting St. Paul's Cathedral in Vigan will surely leave you with lasting memories. You will experience the awe-inspiring beauty of its Baroque and Romanesque Revival architecture and a deeper appreciation for Filipino culture, heritage, and faith. When visiting this majestic cathedral, take time to absorb its ambiance, reflect on its history, and marvel at the stunning artwork that awaits you. It is truly an unforgettable place that should not be missed!
So what are you waiting for? Come to Vigan and explore St. Paul's Cathedral – a spectacular testament to Spanish colonial architecture! You won't regret it!
Address: Nueva Segovia St. corner Burgos St., City of Vigan, Philippines
Phone: (02) 8527 2746
Opening Hours: 7:00 AM to 5:00 AM
For pictures and more information, click here.
If you want to visit this place, check the directions here.