The rainy season in the Philippines typically lasts from June to November, with heavy rains and typhoons common during this time. To prepare, make sure to stock up on emergency supplies, check and clean your drainage system, and secure loose outdoor items. Stay informed about weather updates and be ready to evacuate if necessary.
In this blog post, we will discuss everything you need to know about preparing for the rainy season in the Philippines, from essential items to emergency protocols. Whether you're a seasoned resident or a first-time visitor, this guide will help you weather the storm and enjoy all that the Philippines has to offer.
Rainy Season in the Philippines
The Philippines is a tropical country that experiences the rainy season from June to November. It is commonly known as "Habagat" season. During this time, heavy rains, strong winds, and occasional floods are expected throughout the archipelago.
The rainy season is a crucial period for the agriculture sector and farmers. Most crops are grown during this time. Despite the challenges brought by the rainy season, it is also a welcome break from the scorching heat of the dry season.
It is a time when Filipinos come together to enjoy their favorite hot soups, steaming coffee, and warm companionship while weathering the storm. As with any season, it is important to stay safe and be prepared for any emergencies that may arise.
Tips for Preparing Your Home for the Rainy Season in the Philippines
As the rainy season approaches in the Philippines, it is essential to prepare your home to avoid any damage caused by the downpour. With heavy rainfalls, floods, and typhoons common in this season, ensuring that your house can withstand these weather conditions can save you a lot of trouble and expenses. Some useful tips for preparing your home includes the following:
Tip #1: Checking Your Roof and Exterior Walls
Preparing your home for the rainy season in the Philippines involves more than just stocking up on food and dry blankets. It's crucial to check your roof and exterior walls for damages that could lead to leaks and flooding. A thorough inspection of your roof should include checking for missing or broken tiles, dirt buildup on flat roofs, and the integrity of the gutters and downspouts.
On the other hand, your exterior walls may have cracks or holes that could allow water to seep in. Seal these damages with waterproof caulk or patching compound to prevent water damage during heavy rains.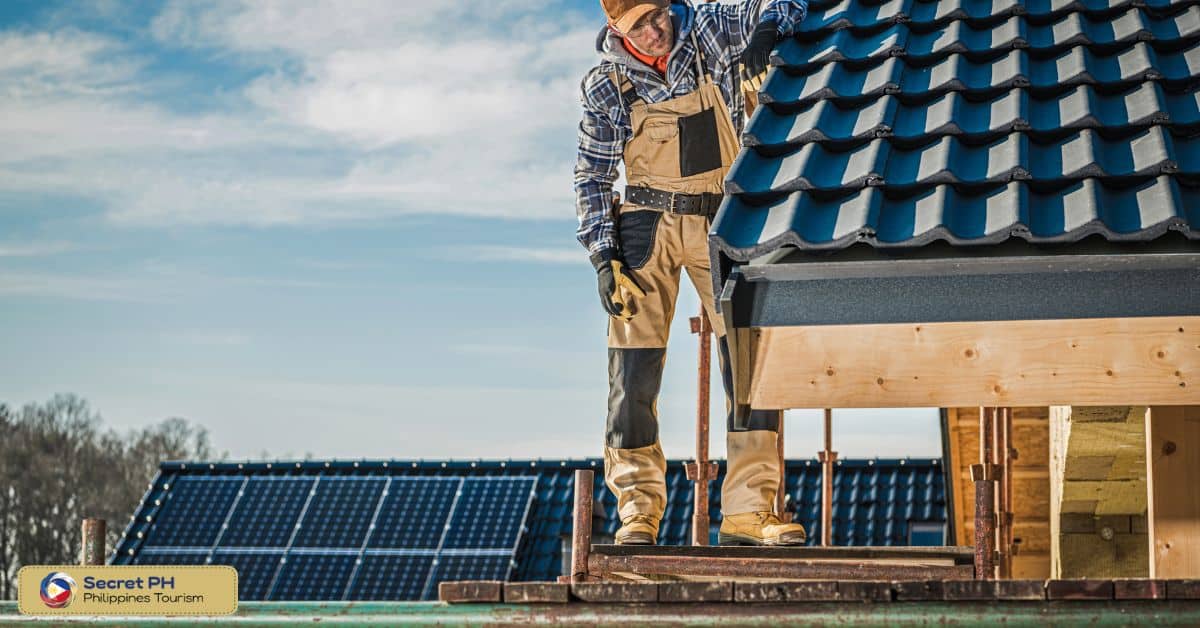 Tip #2: Maintaining Gutters and Downspouts
Ensuring that your gutters and downspouts are maintained and functioning properly is essential in preparing your home for the rainy season in the Philippines. Neglecting these areas of your home could result in water damage that can be costly to repair. To maintain your gutters and downspouts, clean them of any debris such as leaves, branches, and dirt that could obstruct water flow.
Check for leaks and ensure that water is being redirected away from your home's foundation. Trimming trees and removing any overhanging branches can prevent damage from falling debris during a storm.
Tip #3: Repairing or Replacing Windows and Doors
It's important to consider the condition of your windows and doors. Leaky or damaged openings can lead to water damage and compromise the safety of your home. Before the rains come pouring in, it's recommended to have a professional inspect your windows and doors for any signs of wear and tear. In some cases, minor repairs may be sufficient to address the issue.
However, if the damage is extensive, it may be necessary to replace the entire frame. Investing in quality materials and workmanship can help ensure that your home is protected against the elements for years to come.
Tip #4: Preparing Your Yard
As the rainy season approaches in the Philippines, it's important to prepare your yard to avoid any potential damage to your home. One of the first steps is to clear out any debris or clutter in your yard, such as fallen branches or unused equipment. This will help prevent any tripping hazards and reduce the risk of water pooling in these areas.
Additionally, check your drainage systems to ensure they are functioning properly. Clean out gutters and downspouts to prevent any blockages that may cause water damage in your home. Lastly, consider landscaping your yard to allow proper water flow away from your home's foundation.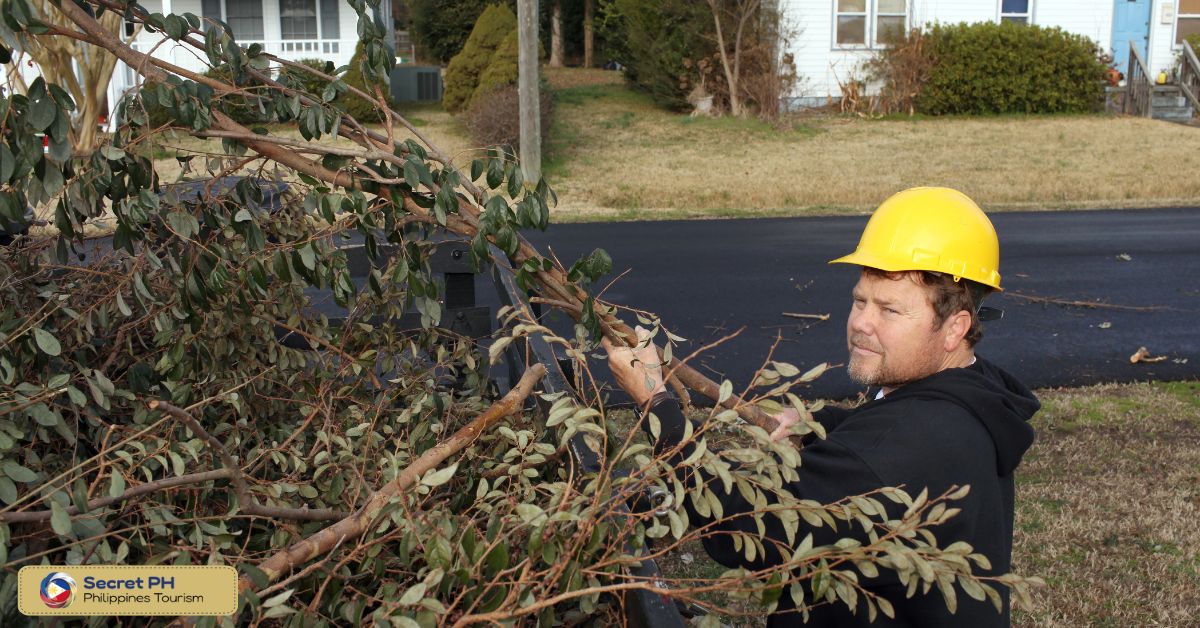 Tip #5: Preparing Your Garage or Carport
It's important to make sure our homes are prepared to withstand the heavy downpour. One area of the house that often gets overlooked is the garage or carport. A well-prepared garage or carport can keep our vehicles protected from the elements and save us from costly repairs. To prepare your garage or carport, start by decluttering the space and making sure everything is organized.
Clear out any debris or items that could block drainage and cause flooding. Check for any leaks or cracks in the roofing and walls, and have them repaired immediately. Make sure your garage door seals properly and invest in weather stripping if needed.
Tip #6: Taking Care of Your AC Unit
As the rainy season approaches in the Philippines, it is important to prepare your home for the changes in weather. One essential aspect of this preparation is ensuring that your AC unit is in top shape and ready to handle the humidity and moisture that come with the rainy season.
Taking care of your AC unit involves simple steps such as cleaning or replacing air filters, checking for leaks or damages, and scheduling regular maintenance and repairs. These tasks not only ensure that your AC unit is working efficiently, but also help to prevent costly repairs and improve indoor air quality.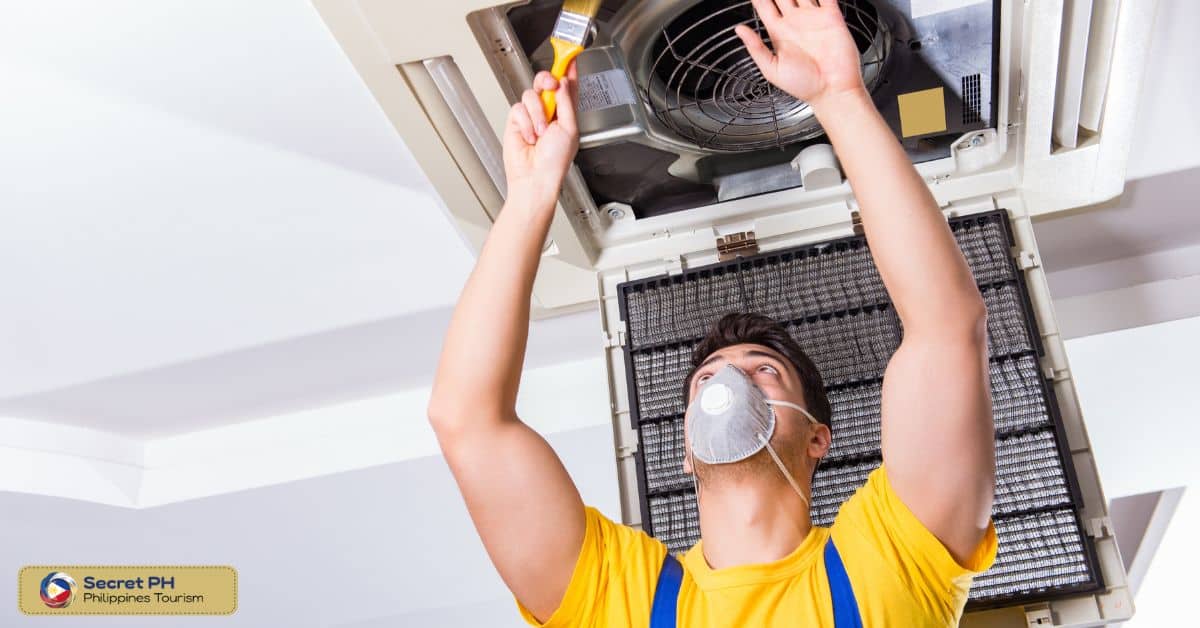 Tips for Preparing Yourself for the Rainy Season in the Philippines
As the rain starts to pour heavily, Filipinos know that the rainy season is upon them. While the wet season can be refreshing, it can also bring about various challenges such as floods, traffic, and even illnesses.
However, with proper preparation, you can breeze through the rainy days and keep yourself safe. Here are some tips for preparing yourself for the rainy season in the Philippines. With these tips, you can enjoy the rainy season while staying safe and healthy.
Tip #1: Investing in Rain Gear
As we all know, the Philippines is a tropical country that experiences typhoons and heavy rains from time to time. One effective way to prepare for the rainy season is by investing in high-quality rain gear. Not only will rain gear keep you dry, it also keeps your valuables safe from getting wet. When buying rain gear, opt for those that are waterproof, durable, and comfortable to wear.
Look for items such as rain jackets, rain pants, rain boots, and even waterproof backpacks. Investing in good rain gear is a wise decision as it will not only protect you during the rainy season, but also in other outdoor activities such as hiking and camping. Remember, being prepared is an important step in ensuring your safety and comfort during the rainy season.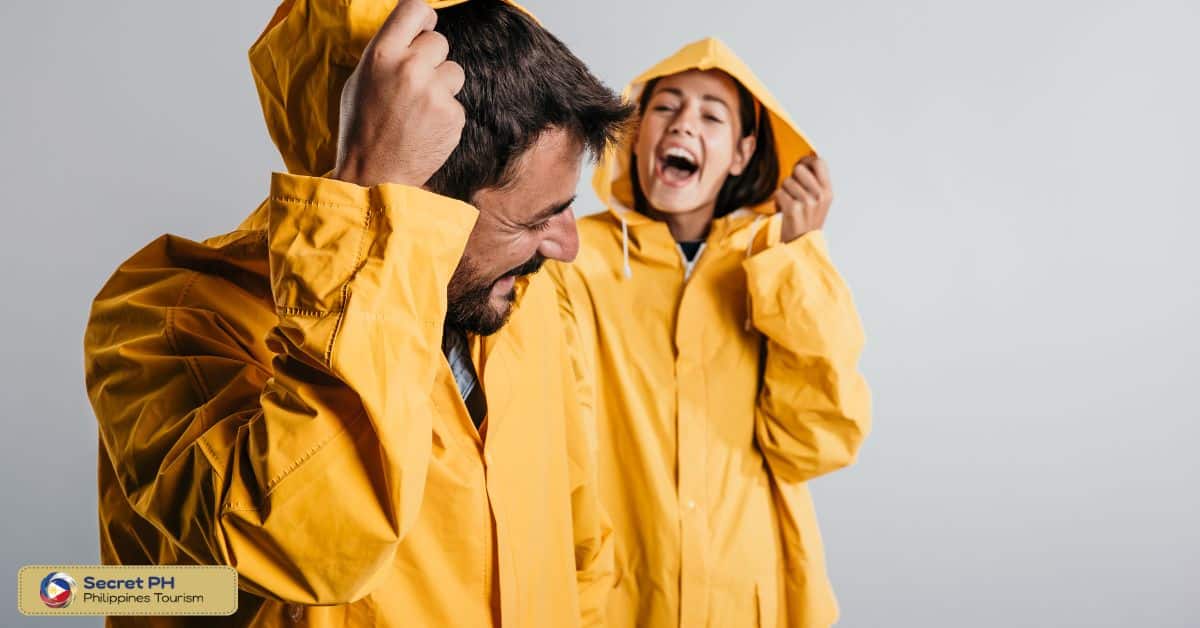 Tip #2: Keeping Your Electronics Safe
It's essential to take the necessary precautions to keep your electronics safe. Protecting your gadgets from moisture, water damage, and electrical surges should be a priority. Start by investing in a good quality waterproof bag, which can be a lifesaver during downpours.
You also need to unplug all your electronics when not in use to prevent electric shocks in case of a power surge. For added protection, consider using surge protectors and investing in good quality power backups. Don't forget to regularly backup all your critical data to avoid losing it in case of an unforeseen event.
Tip #3: Stocking Up on Necessities
As the rainy season approaches in the Philippines, it is wise to start stocking up on necessary items to ensure you are prepared. Besides the usual things like umbrellas and raincoats, it's important to have other essentials ready as well. Stock up on food that has a long shelf life, such as canned goods or non-perishable items.
Make sure to have batteries on hand for emergencies, as well as a portable charger for your electronic devices. It's always a good idea to have a first-aid kit and extra medication available as well.
Tip #4: Creating a Back Up Plan for Emergencies
As the rainy season approaches in the Philippines, it's crucial to have a back-up plan in case emergency situations arise. The first step is to prepare an emergency kit consisting of all the essential items like first-aid supplies, flashlight, portable charger, and non-perishable food. Also, have a communication plan in place with your family members and friends, in case you need to evacuate or need assistance.
Stay informed on weather updates and evacuation protocols issued by the authorities to keep yourself safe. Lastly, make sure you have insurance that covers floods and other natural calamities to protect your assets. Remember, creating a back-up plan takes effort and time, but the peace of mind it brings during emergencies is priceless.
In Conclusion
Preparing for the rainy season in the Philippines is crucial to ensure the safety and comfort of its residents. With the country's susceptibility to typhoons and heavy rains, it is essential to take proactive measures to minimize potential risks and damages. Among the things that you need to know is to keep yourself updated with the latest weather reports, secure your home and property, and have enough emergency supplies on hand.
It is also important to observe proper waste management to prevent floods and other environmental dangers. By being proactive and mindful of these important factors, you can help keep yourself, your family, and your community safe during the rainy season.