The history of the Philippine peso spans centuries, from a barter system in pre-colonial times to the modern banknotes in circulation today. Understanding its evolution during various periods, from Spanish and American colonial eras to the Marcos regime, sheds light on the country's economic and political history.
This blog post will examine the journey of this iconic currency from its inception up until now, how it changed over time, and its importance to Filipinos today. So let's take a look at the fascinating story of the Philippine Peso!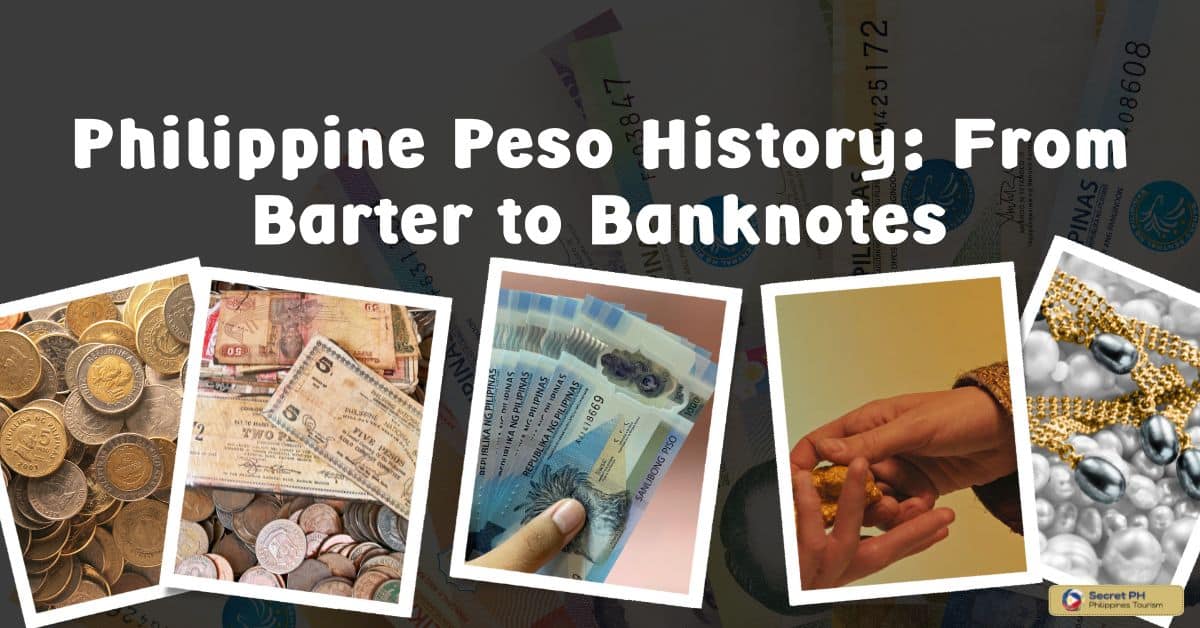 The Philippine Peso
The Philippine Peso is the official currency of the Philippines. Also commonly referred to as simply 'pesos' or just 'piso'. It is subdivided into one hundred smaller denominations called centavos. The peso was introduced in 1846, replacing a previous Spanish-Filipino currency system. It has since gone through several major redesigns.
Banknotes are issued in denominations of 20, 50, 100, 200, 500 and 1,000 pesos. Coins are issued in denominations of 1, 5, 10 and 25 pesos. Remittances from Filipino expats living overseas keeps the value of the Peso from depreciating too drastically as a result of inflation.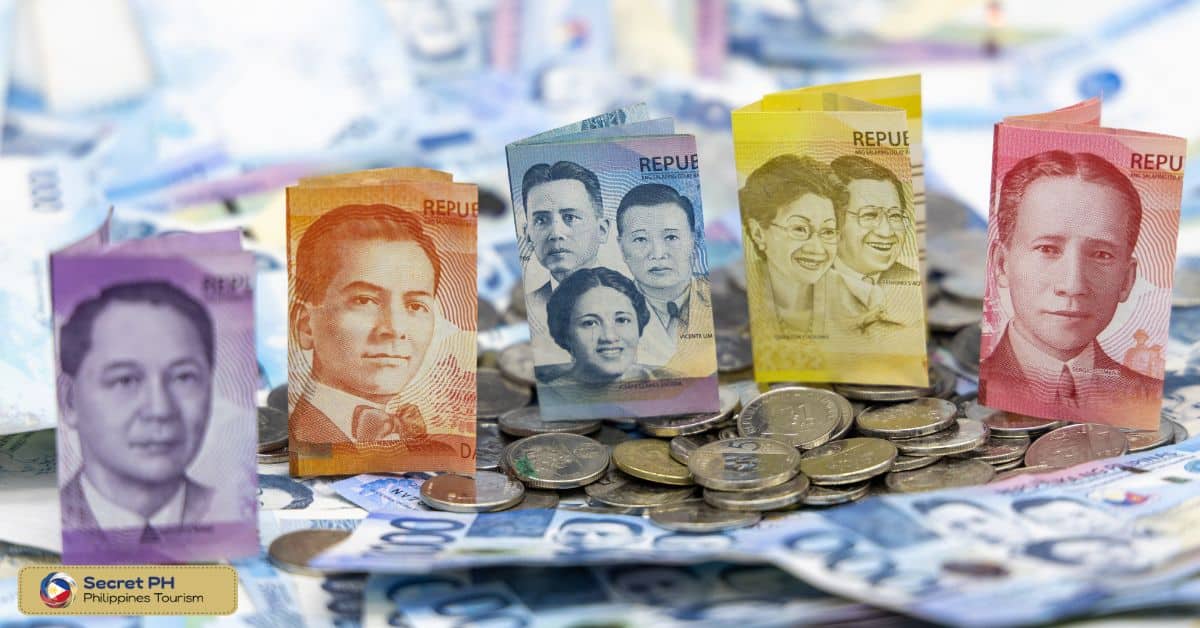 Pre-Colonial Era
Pre-Colonial Era was a period of time before the Spanish colonization of the Philippines. The early inhabitants of this incredible archipelago had their own form of currency. This comprise of gold items like jewelry, coins and other gold objects. It was called Piloncitos in which small one centavo coins were made from native copper mountains. Its local name "Kawilliwill" or "Barter Jewel" to exchange goods and services.
Barter system
This method of trading goods and services served as the main form of financial exchange for centuries. This allowed communities to value their resources and make trades without the use of money. It was a popular way to conduct business. There were limitations to bartering since most desired items could not be divided into parts.
This eventually led communities to require a more efficient and reproducible form of payment. The peso slowly developed over time in order to satisfy these demands. It began as seeds called a gamu-gamu. Then transitioned into small weapons called piloncitos which circulated alongside other coins.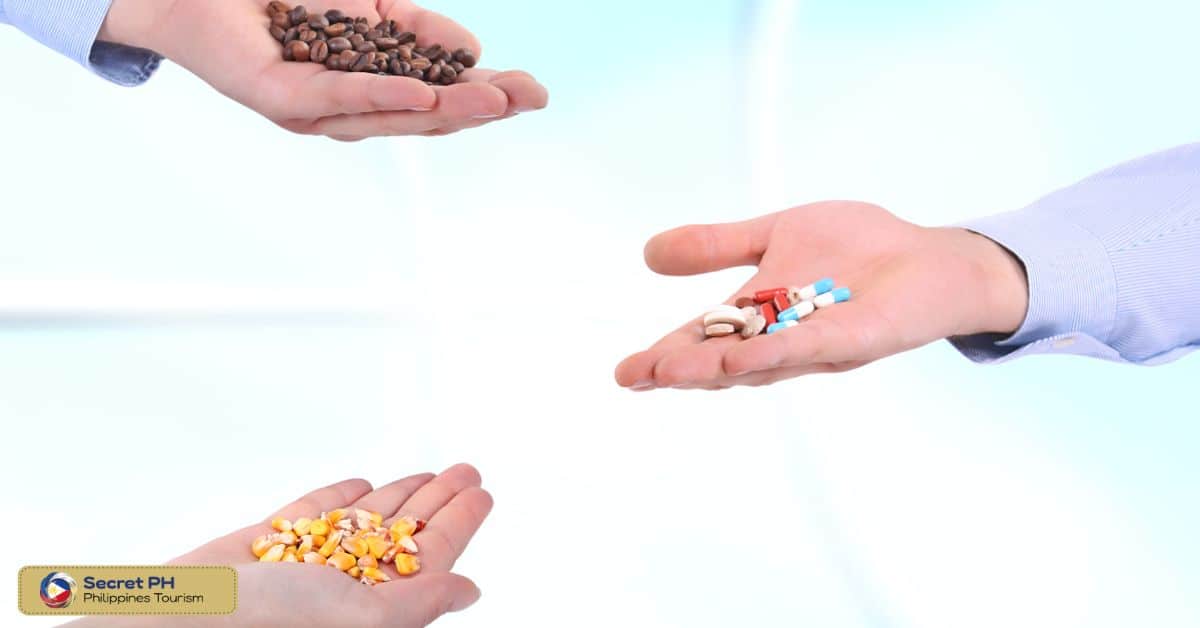 The use of gold, and pearls as currency
Long before the Philippine Peso became a widely accepted currency. Gold and pearls were used in the Pre-Colonial Era as a medium of exchange. Gold, which was abundant during this era, was highly prized by natives due to its rarity and could be found in the rivers.
On the other hand, pearls were harvested from clam beds. They were believed to possess powerful magic powers. This resulted in them becoming a highly sought after stone to trade goods. It was between merchants and people living during this period. Both gold and pearls were used as valuable forms of currency during this time.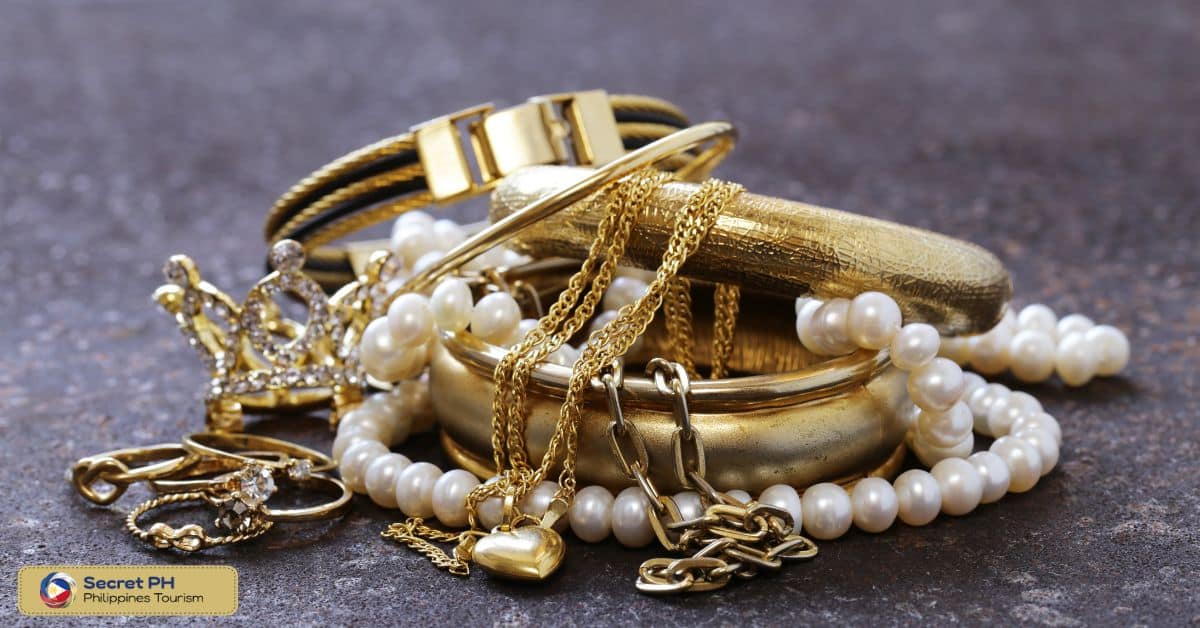 Spanish Colonial Era
The Spanish Colonial Era of Philippine Peso History began in 1565. With the arrival of Spanish explorer Miguel Lopez de Legazpi. The Spanish conquistadors introduced pesos to the region. It replaced the barter system previously used by local inhabitants. During this period, coins made from gold, silver and copper. They were imported from Spain and frequently used in daily transactions.
In 1857, the first official Philippine Mint was established. It continued to produce both European-style coins and those designed specifically for use within the Philippines itself. This era of Philippine Peso history also saw a period of counterfeiting. Colonists attempted to pass off forgeries in order to take advantage of scarce coin supplies.
The introduction of coins
The Spanish Colonial Era had a lasting impact on Philippine currency. Most notable was the Filipino peso. It was first created by Spanish authorities as an imitation of their own eight-realis silver coin. This was widely used in Spanish colonies until the mid-20th century.
Two versions of the peso were issued: one with Philip V's bust and the other with that of Ferdinand VI. Both showing them holding a cross and surrounded by inscriptions examining roles. Coins symbols of power and government. These coins circulated all throughout South East Asia during this period.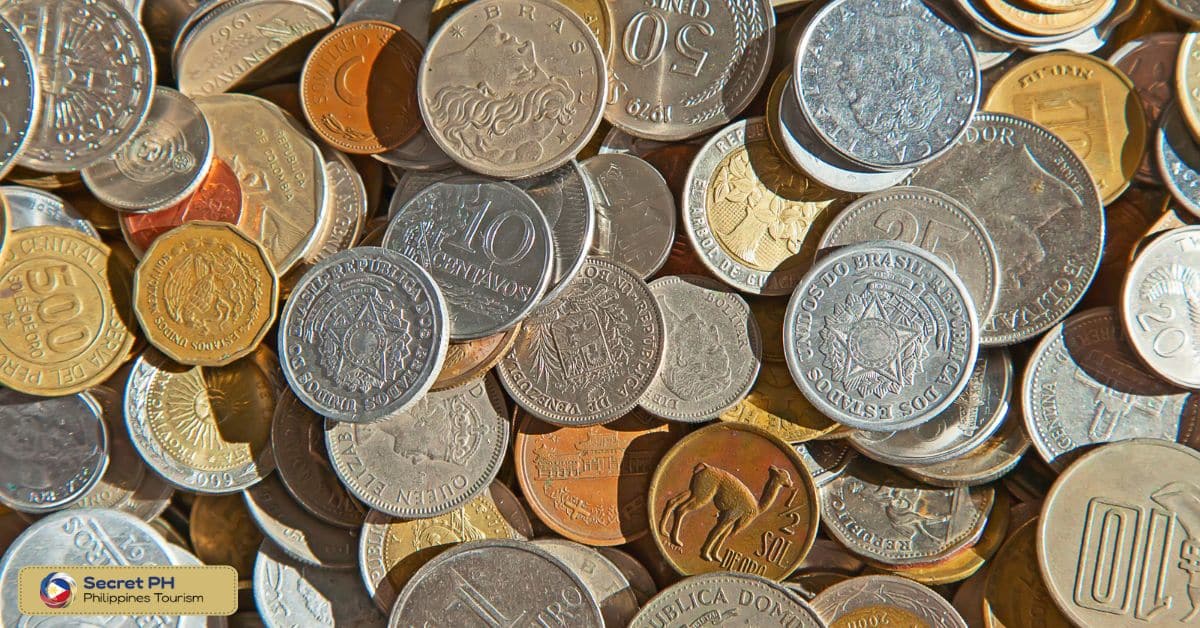 The establishment of the Casa de Moneda
The Casa de Moneda de Manila was established by the Spanish colonial government. It was during their rule of the Philippines between 1565 and 1898. This minting house holds the distinction of being the oldest coin-manufacturing facility in Asia.
Aside from making coins in circulation, it was also tasked with manufacturing other types of metallic objects. This include medals, coins and decorations to be used to Spanish colonies. The original building housing the mint was destroyed during a great fire in 1851.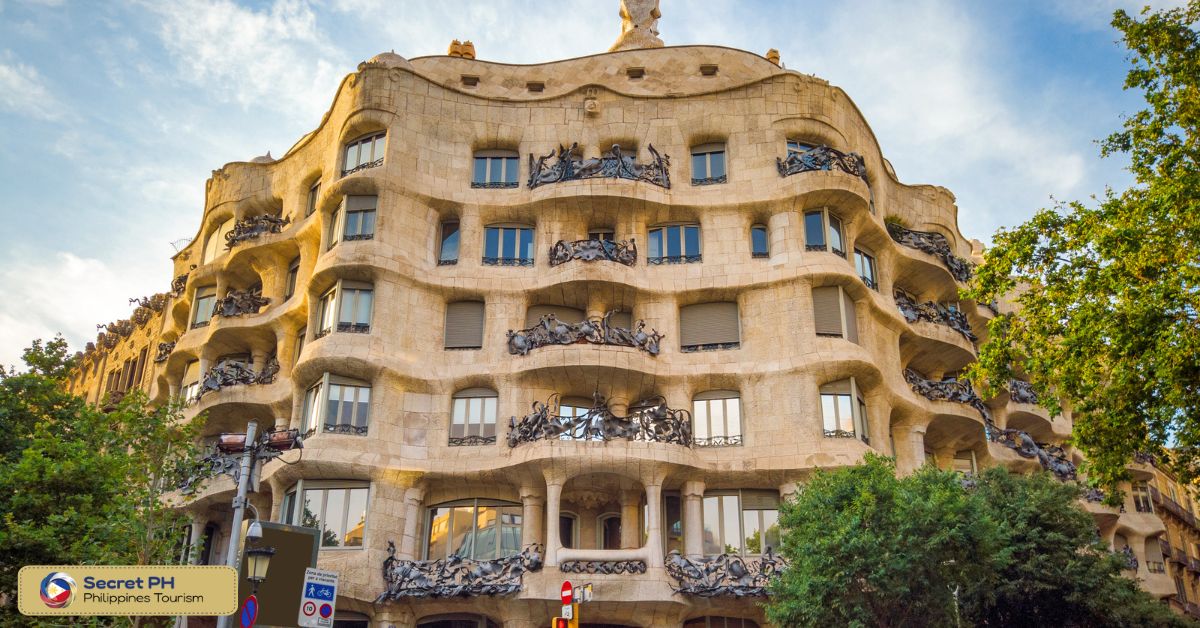 American Colonial Era
The American Colonial Era of Philippine Peso History began in 1898. It was when the United States overthrew the Spanish colonial government. They  acquired control over the Philippine territory. The Americans had their own set of currency issued in 1903. It was called the "Philippine Peso" or simply "Peso", which was adopted by the Philippine Government from thereon.
The American Colonial Era brought a period of centralization in Philippine financial systems. Ushering in a unified currency system that remains part of modern day society over 100 years later. During this era, officials sought to ensure that citizens would be able to pay taxes and transact domestically.
The introduction of the Philippine peso
The Philippine peso held a significant place in the country's historical timeline. It was introduced during the American colonial era, which began with the Spanish-American War. The introduction of this new form of currency symbolized much more than just an economic reform. It also represented an entire period for international movements and political realignments.
This ultimately replaced both the Spanish silver Peseta coins and notes from the 17th century. As well as native barter forms of trade, such as beads and other primitive commodities. They were used to purchase goods and services throughout pre-colonial Filipino society. In 1898, the Philippine peso served as pivotal backing for almost all global economic transactions.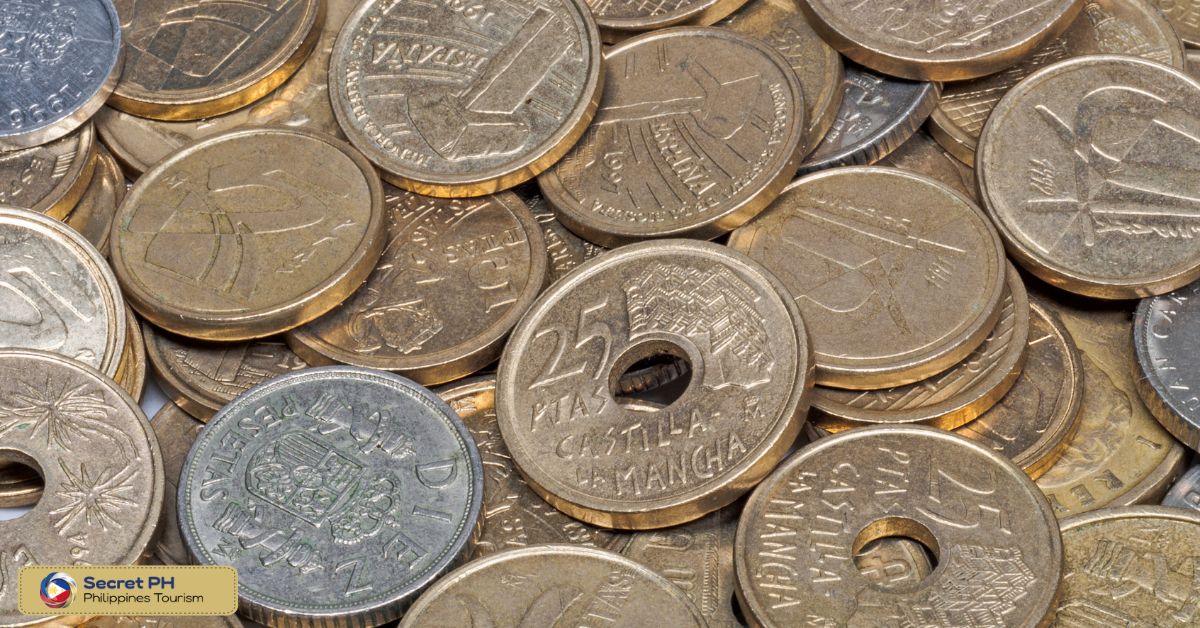 The establishment of the Philippine Mint
During the American colonial era, the Philippine Mint was established. It was initially under the auspices of the US Mint. It later fell under the jurisdiction of the Department of Finance of the Philippine Government. The main purpose of its establishment was to mint and issue coins and other forms of legal tender in order to govern and manage all economic activities.
During this time period, an official face value and corresponding exchange rate had to be implemented. This new currency became known as "pesos y centavos" (pesos and cents). One peso equaled 100 centavos. With it came a renewed affinity for circulating Filipino-made coins within domestic markets.
Post-World War II Era
The Post-World War II era was a turning point for the Philippine peso. From WWII to the modern day, the Philippine Peso has gone through considerable changes. From its face value, to trading rate and symbol. After emerging from over three years of World War II occupation by Japan, the Philippines put in place a monetary system rooted in experience and stability.
With this newfound stability, efforts were taken to make the peso more inline with present market rates from its pre-WWII rate of 2.90 to 2.50 per U.S Dollar. During this time period, it was also decided that a new symbol would be assigned to represent one of the country's major exchange currencies – today we know that symbol as "₱". Since then, despite countless economic and financial challenges, the once war-torn nation has achieved some semblance of stabilization.
The devaluation of the Philippine peso
The devaluation of the Philippine peso is a story that goes back to World War II. After the war, the Philippines welcomed an injection of foreign capital which sparked a period of economic growth and stability; however, this economic boom was short-lived as its currency quickly lost value.
The devaluation of the Philippine peso had a profound impact on the country's economy over subsequent decades, challenging the ability to maintain fiscal balance, achieve consistent inflation targets and maintain international competitiveness. Policy intervention has been required on many occasions in order to bridge budget deficits and purchase foreign exchange reserves.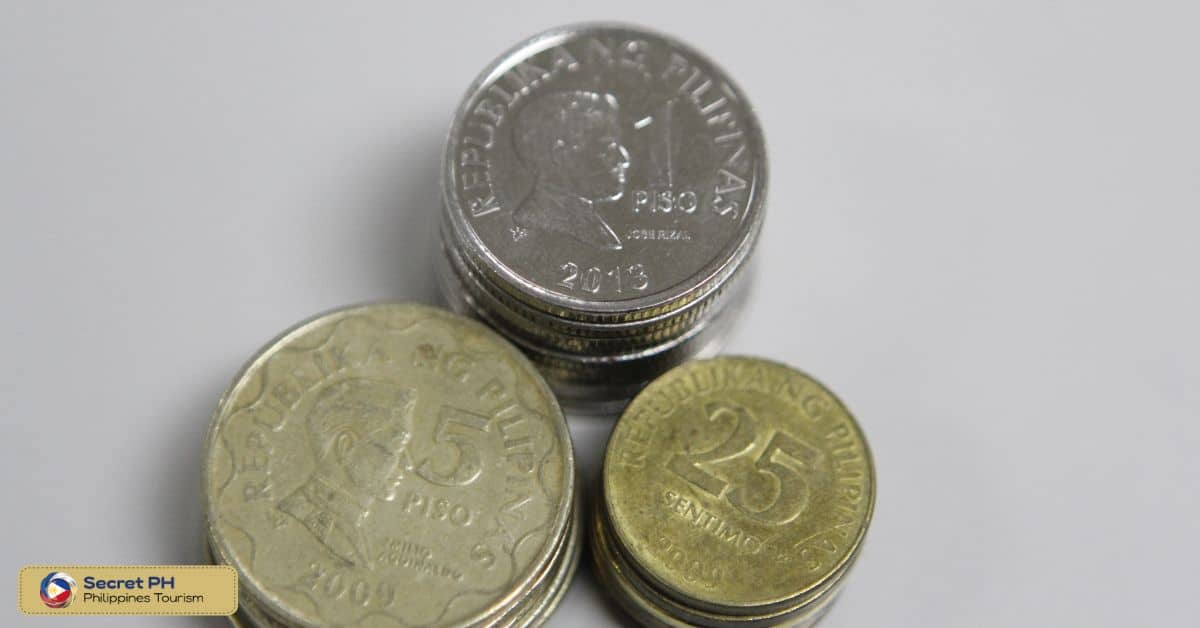 The introduction of the Central Bank of the Philippines
After the end of World War II, the Philippines needed to reconstruct its economy. As such, in 1949 the Central Bank of the Philippines (Bangko Sentral ng Pilipinas or BSP) was founded by Philippine law and began operations that same year. The Central Bank's principal duty is to foster price stability and a healthy financial system, as well as supervise banks, issue currency in all forms, act as banker/financial adviser to the government and receivers of public money.
The BSP manages foreign exchange reserves and takes measures to ensure adequate liquidity in spite of external economic shocks. In addition, the Central Bank sets monetary policy such as fixing interest rates and regulating money supply through open market operations. The Central Bank also oversees foreign exchange trading with other countries for international payments & exchanges. It seeks to create an efficient payment & settlement system that reduces transaction costs & improves risk management.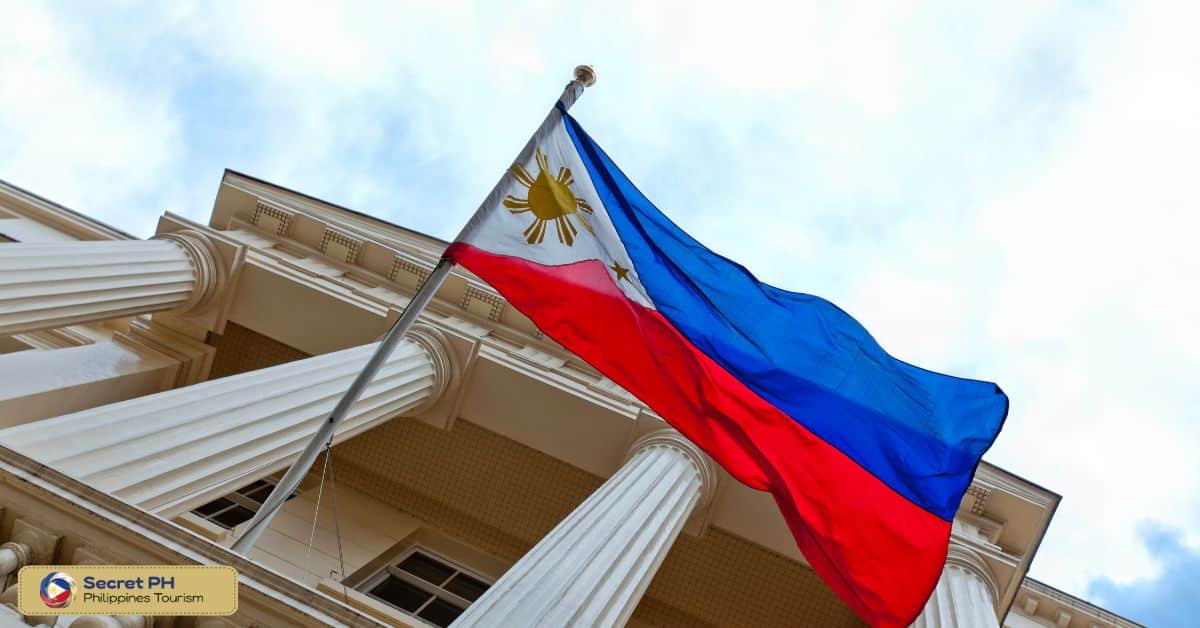 Marcos Era
The Marcos Era (1965 – 1986) was a period in Philippine Peso history that saw significant coinage reform and the introduction of innovative paper notes. Under the order of then President Ferdinand Marcos, decimal coinage and new denominations were introduced until withdrawal in 1987 during the Corazon Aquino administration.
Marcoses reforms also introduced classic banknotes designs that remain iconic to the country's culture today such as the Pilipino Series. For example, denominations featuring prominent figures such as Jose Rizal and Andres Bonifacio, natural landscapes including Mayon Volcano and Taal Lake, animals such as balintong (Philippine carp), and minerals like niacin have become symbols of national pride for Filipinos everywhere.
The adoption of the floating exchange rate
The Marcos Era in Philippine Peso history marked a major turning point for economic stability and allowed for the country to emerge at a global level. It was during this period that the floating exchange rate was implemented, with its fundamental features of fortifying the external value of money and creating an interactive relationship between domestic money supply and demand.
This exchange rate proposition was designed to adjust to changing market conditions, allowing currency fluctuations which helped increase the ability of financial actors to manage risks. The adoption of this system led to a surge in foreign capital investments into the country, sparking both economic growth and development.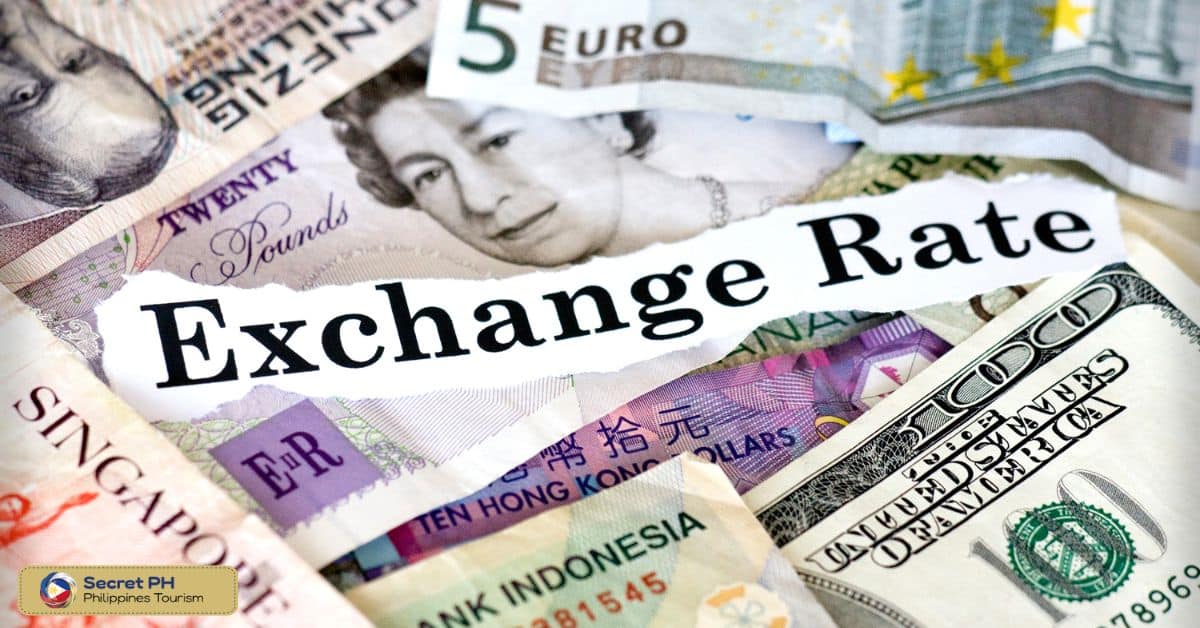 The economic crisis of the 1980s
The economic crisis of the 1980s was a tumultuous time for the Philippine economy, affecting almost all citizens residing in the country. During this period, former President Ferdinand Marcos increased borrowing, resulting in an increase of debt incurred by the state. This led to a dramatic decrease in real wages and living standards for many individuals.
Economic mismanagement and corruption precipitated a rapid depreciation of the Philippine peso from 1980-1985 – falling from ₱8.90/$ to ₱26/$ – leading to expensive imports and greater foreign debt payments due to rising interest rates. With the eventual end of Marcos' rule in 1986, then-President Corazon Aquino attempted to right-size the economy with an increased focus on poverty alleviation policies through unemployment assistance programs.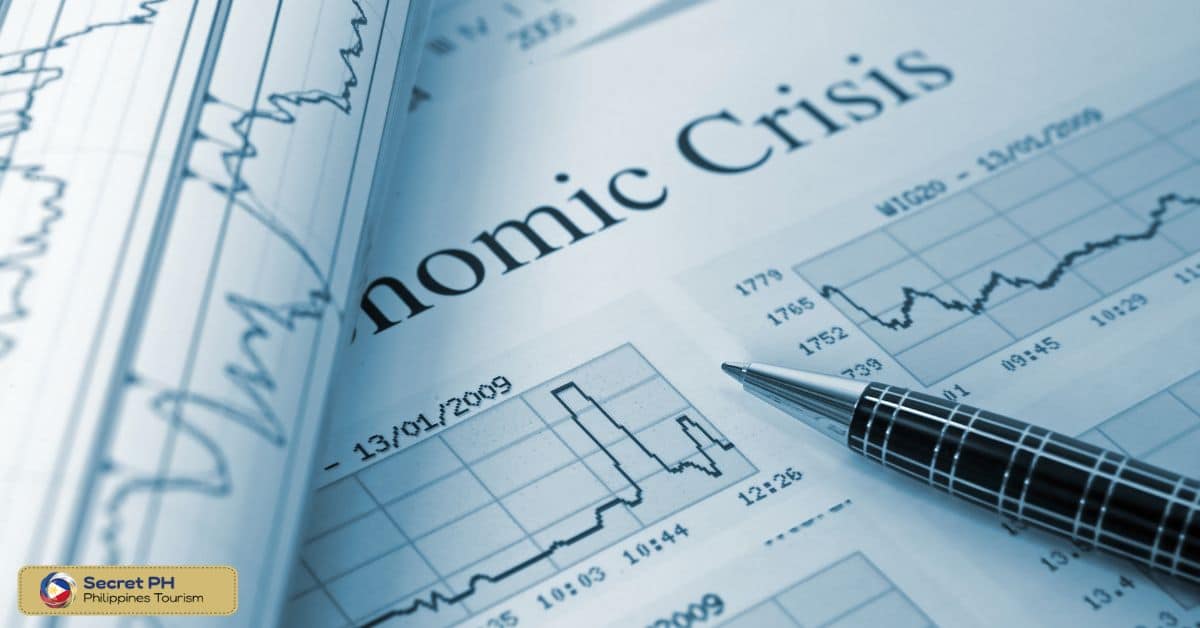 Modern Era
This era carries the distinction of being home to some strange and interesting currency—in 1967, a stamp-like bank note with an intentionally low face value was cashable at certain stores participating in what amounted to a hybrid loyalty-shopping program. As time progressed, more changes came such as the 1986 replacement of US dollars with New Philippine pesos and 2000's introduction of the circulating commemorative coins featuring historical figures.
The adoption of the Bangko Sentral ng Pilipinas Act
The Bangko Sentral ng Pilipinas Act of 1993 is one of the most important events that shaped modern era Philippine Peso history. This legislation established a central monetary authority with the principal goal of maintaining price stability in the country. It also gave the Bangko Sentral ng Pilipinas (BSP) increased regulatory power over financial institutions and authorized setting up a new unified banking system.
The bill further granted BSP autonomy, making it independent from government control while allowing it direct access to foreign exchange funds in order to support its overall objectives. In addition, this law led to the consolidation of several existing financial institutions and allowed the Philippines to join other nations in using its own currency.
The introduction of the New Generation Currency
The New Generation Currency (NGC) replaces the former New Generation Currency Series known as NGCM. It is the official currency of the Republic of the Philippines and was issued by the Bangko Sentral ng Pilipinas (BSP) beginning in 2010 with its introduction being a milestone event in the country's monetary history. The NGC consists of banknotes and coins that feature symbols, images and personalities that attest to Philippine achievements, culture, history and heritage.
Notable among these are landmark buildings, indigenous species, festivals and recognizable icons. These new designs signal the maturation of the Philippine peso into a thoroughly modern currency. By promoting nationalism through its design, it encourages greater use not only within the Archipelago but across Southeast Asia as well.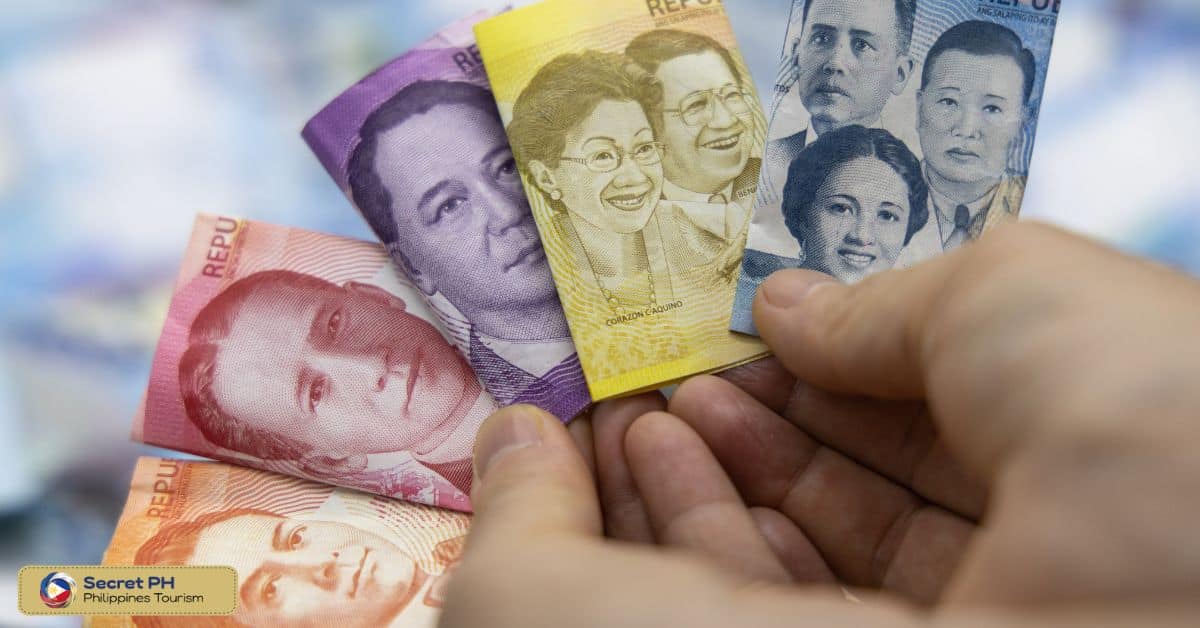 In Conclusion
The history of Philippine PESO has been a fascinating journey, transitioning from bartering tools to banknotes centuries ago. This transition opened up more opportunities for trade and business as well as greater financial security, something invaluable for the Philippine people today.
Looking into the future, it will be exciting to see how far these currency advancements extend and what further economic stability they can help bring about. It is clear that Philippine Peso History: From Barter to Banknotes is not only important for its past significance but for its value in building a lasting future.