Islamic centers and mosques play a significant role in the Muslim faith in the Philippines. These institutions provide a range of services and activities for the Muslim community, but also face challenges such as lack of resources and negative stereotypes. Support and awareness of the Muslim community in the Philippines is important.
Let's take a closer look at the Muslim faith in the Philippines specifically focusing on Islamic centers and mosques. We will explore how these places of worship serve as important cultural and religious landmarks for Muslims in the country. Join us as we delve into this fascinating aspect of Philippine culture.
History of Islam in the Philippines
The history of Islam in the Philippines dates back to the thirteenth century when Muslim traders from different parts of the Middle East brought their faith and customs with them. Over the centuries, pockets of Muslim population have existed throughout the archipelago. These trace an extensive journey that blended with local cultures to form a unique syncretic set of Islamic practices known as Bangsamoro or Moro.
As a result, Filipino Muslims enjoy a special religious heritage and occupy very distinct cultural spaces. The influences related to these ancient links are still visible today throughout Mindanao where traditional architecture, clothing, music and even language still reflect these interesting connections.
Mosques in the Philippines
Philippines is renowned in the world for its stunning mosques, awe-inspiring architecture and vibrant colors. These mosques feature breathtaking minarets, open courtyards, exquisitely crafted interiors. It has an intricate designs, and opulent domes which make them exceptionally distinctive. Every mosque has its own story tied to its history and culture. This makes them truly one-of-a-kind structures that mesmerize all who come near them!
Grand Mosque (Sultan Haji Hassanal Bolkiah Mosque)
One of the most prominent being The Grand Mosque located in Cotabato. This grandiose structure is also known as the Sultan Haji Hassanal Bolkiah Mosque. It was built to honor the 25th Sultan of Brunei. It was designed with intricate architecture and colors. That makes it a perfect representation of modern Islamic culture. Its interior hosts a place of worship for all Muslims and stands tall in the Philippines.
Address:  Tamontaka Bubong Road, Cotabato City, Maguindanao
Opening Hours: Monday – Sunday, 7AM – 7PM
Phone : +49 1517 1225000
Services and activities offered
Visitors are welcomed to appreciate the mosque's amazing architecture and numerous services and activities it offers. From weekly lectures to orientation programs as well as exciting visitors' tours. There are plenty of opportunities for people of all ages and backgrounds to experience this cultural wonder in Cotabato. Some activities include witnessing various pre-prayer practices, learning about Islamic culture, and discovering artificial waterfalls.
The Golden Mosque (Masjid Al-Dahab)
It is the largest mosque in Manila, with the capacity to accommodate around 7,000 worshippers and visitors. With its five golden domes and turquoise walls, it stands out amongst the traditional Spanish-style architecture of Old Manila.
The purpose of this majestic mosque is to serve as a center for religious worship and education for members of the local community. It creates an atmosphere where people can come together to learn about and practice their faith. The Golden Mosque is also highly valued by visitors who come to marvel at its grandeur artistry.
Address: HXWP+835, Globo de Oro St, Quiapo, Manila, 1001 Metro Manila
Opening Hours: 24hrs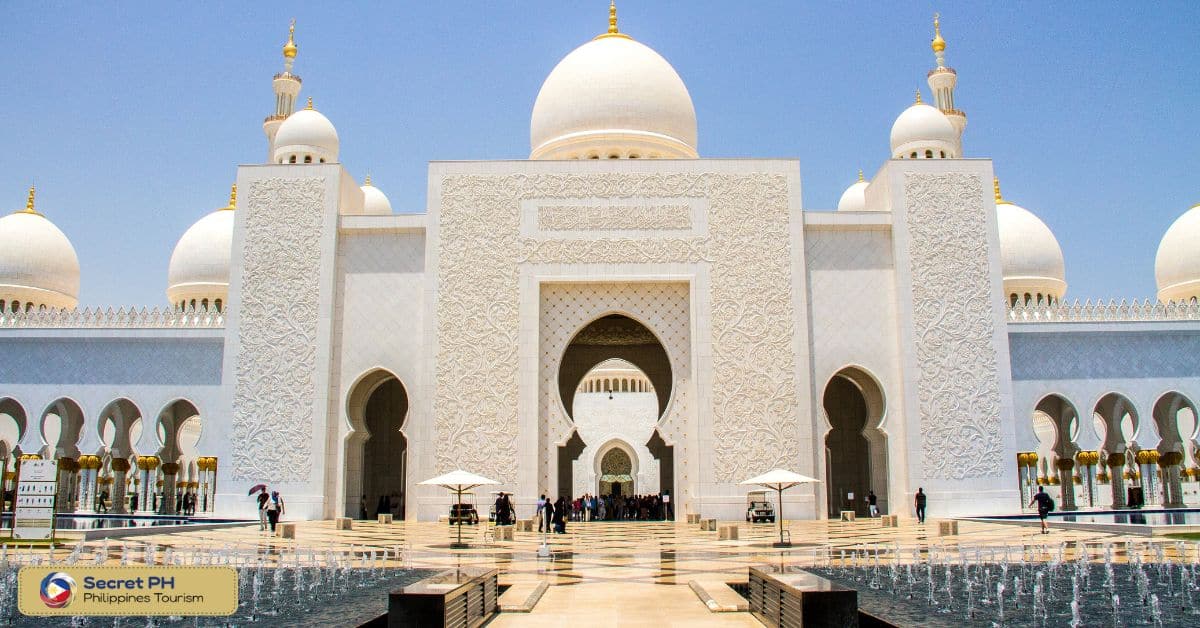 Services and activities offered
The mosque offers more than a place of worship – it also serves as a hub of activity. Hadiths can be discussed in lectures, while activities such as singing are held during special occasions. The Golden Mosque provides its community with insightful opportunities to learn about and share their faith.
Regular meals for the fasting humanitarian group prepare people for Ramadan and other religious festivals. Many of which are celebrated here. With so much on offer at this grand establishment, it's easy to see why locals are drawn to The Golden Mosque (Masjid Al-Dahab).
The Pink Mosque (Dimaukom Mosque)
The Dimaukom Mosque is also popularly known as the Pink Mosque. It is a distinctive landmark in the Philippines. Its striking pink exterior and multi-domed minarets make it an eye-catching main attraction. It was built in 2014 by Congwong Panglima Ali Dimaukom Quranic Merit Center (CAPAD). It was a registered non-profit organization that has been running educational Islamic programs since 1996.
Address: WCH8+329, Datu Saudi-Ampatuan, Maguindanao
Opening Hours: 24hrs
For more information, click here.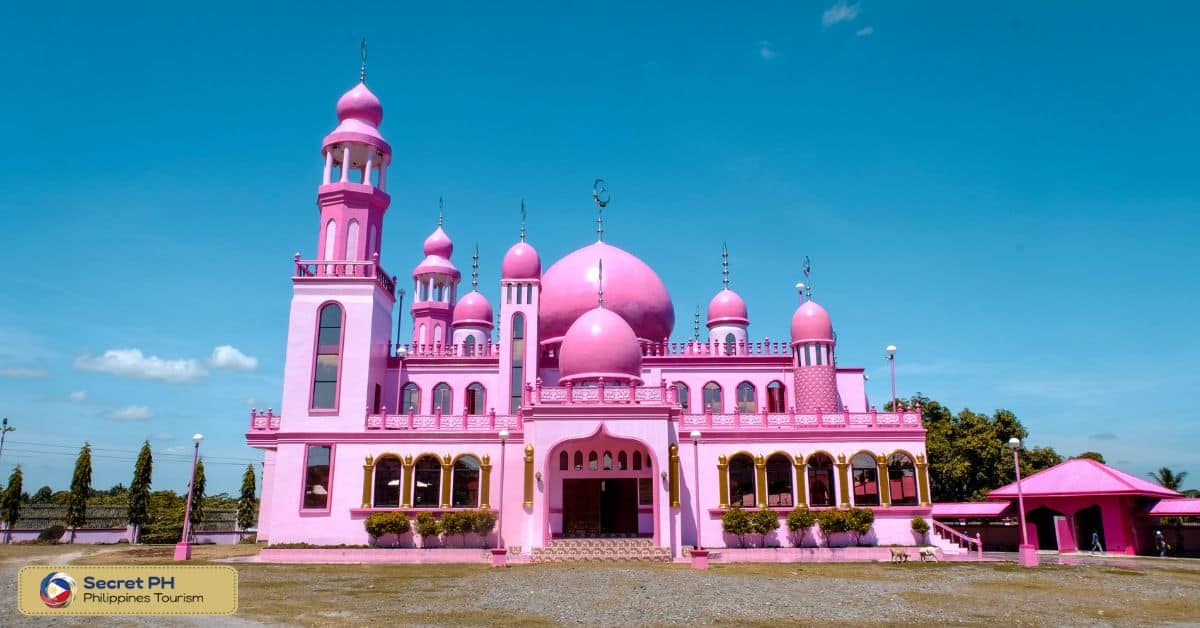 Services and activities offered
Those who visit this mosque are able to take part in religious instruction. There is prayer ceremonies, and plenty of other activities. They have artistic programs, seminars, workshops and community development engagements. It houses several jars that are used by women in the nearby communities to collect zakat (charity) during Ramadan. This provides visitors with a chance to witness how faith and charity works together.
Sheik Karimol Makdum Mosque
The Sheik Karimol Makdum Mosque is one of the oldest Islamic mosques in Southeast Asia. It was built between 1380 and 1420 CE. This  makes it a historically significant destination for both tourists and locals alike.
The mosque was built by an Arab missionary, Sheikh Karim al Makhdum. He worked to promote Islam and introduce its teachings to the Philippines. The structure is made mostly of Manila stone and coral tiles for its roofing. It symbolizes the presence of Islamic culture in the Philippines from centuries ago.
Address: VRXX+6MH, Simunul, 7505 Tawi-Tawi
For more information, click here.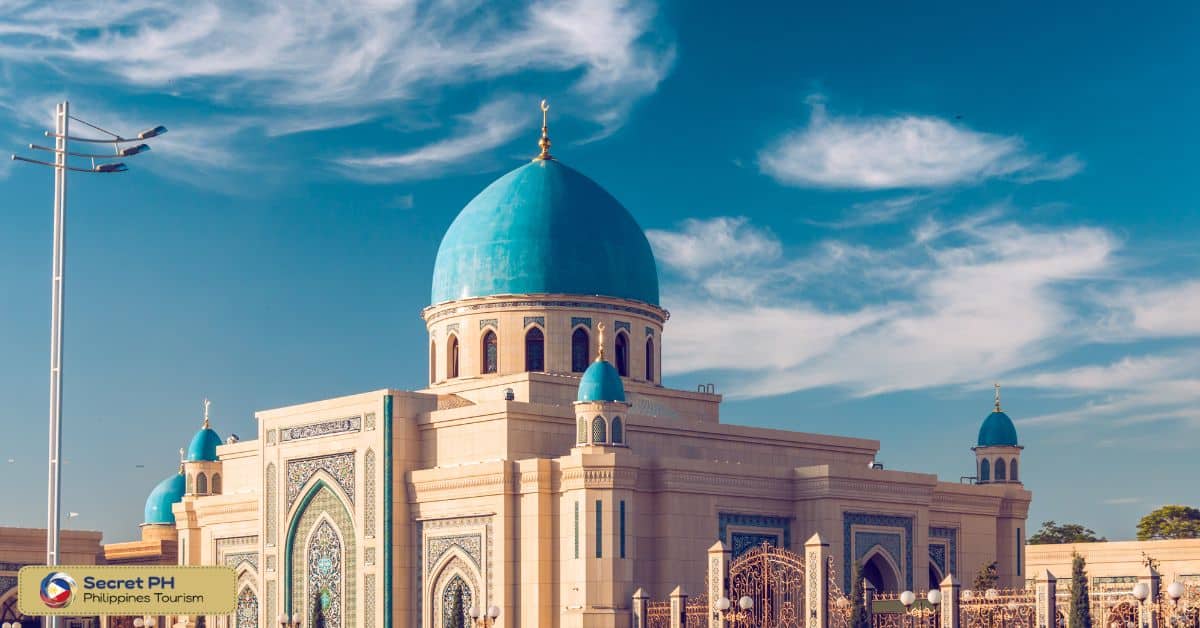 Services and activities offered
Worshipers can attend services such as daily prayers, led by a knowledgeable Imam. Guests also have the opportunity to participate in educational activities such as lectures on Islamic history and culture.
Members of Sheik Karimol Makdum Mosque may be able to avail themselves of its modern facilities and amenities. It includes a library of books and guidance materials. For those looking for further guidance in their religious practices, the Mosque offers special courses that teach proper etiquette during worship.
Taluksangay Mosque
The Taluksangay Mosque is a national landmark of immense historical and cultural value. As widely acknowledged as the oldest existing mosque built by the Filipino Moros, its construction dates back to the 18th century.
The architectural significance, it is believed that the mosque bears evidence of early Islamic heritage in Mindanao. While its exact purpose initially remains unknown due to a lack of written records, it is generally accepted that Taluksangay Mosque served as both a place for religious worship for local Muslim communities and a center for political decision-making during Spanish colonization.
Address: X52J+7HV, Zamboanga, Zamboanga del Sur
For more information, click here.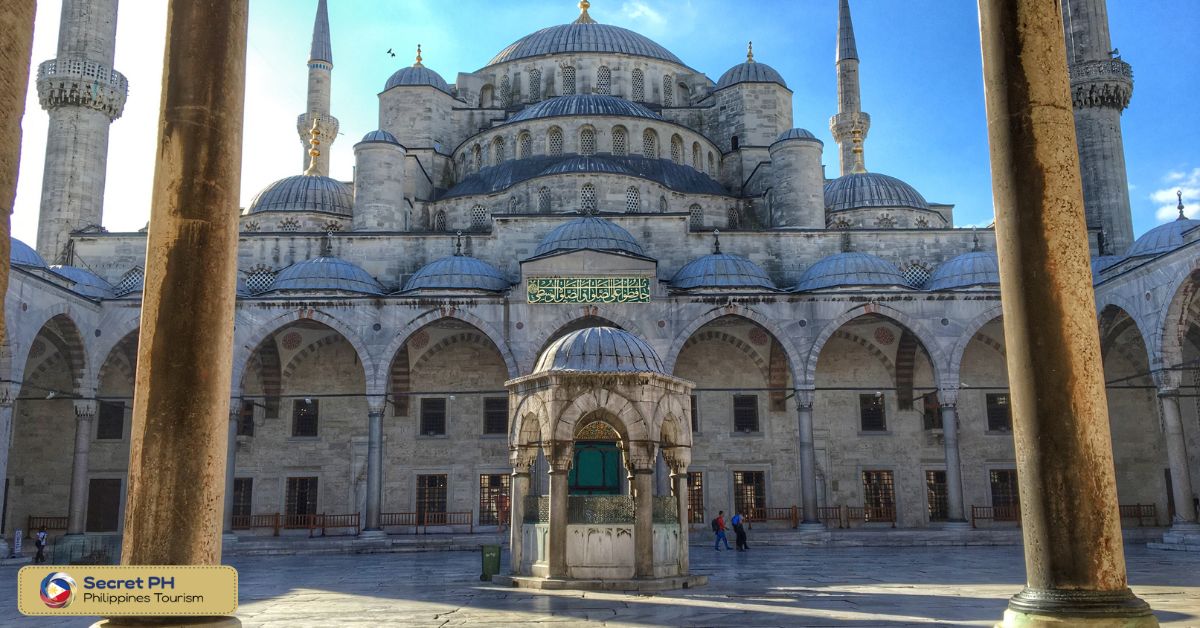 Services and activities offered
The Mosque offers a range of services and activities that cater to its vibrant local community. Major events such as Ramadan, Eid Mubarak and Mawlid or Prophet Mohammad's birthday are held throughout the year at the Mosque.
In addition to prayer services and spiritual gatherings, there are regular Islamic classes, seminar lectures and cultural shows available for locals to attend. The mosque also holds free medical clinics with doctors on hand to offer their expertise to those in need.
Islamic Centers in the Philippines
These centers provide religious guidance and meet the spiritual needs of Filipino followers of Islam. They also offer sermons, classes, lectures, and activities designed to promote Muslim values in the community. The Philippines' vast network of Islamic Centers helps foster better understanding and cooperation between religions, cultures, and societies nationwide.
Philippine Center for Islam and Democracy
PCID was established with the goal of creating an open platform for dialogue and debate on issues related to the Philippines' Muslim community, as well as encouraging peaceful coexistence among its diverse religious backgrounds.
PCID seeks to foster mutual understanding between Muslims and non-Muslims through education, research and the promotion of civic engagement. Its core purposes include enhancing education initiatives, media liaison and environmental projects that contribute to peacebuilding efforts among Philippines' diversity of faith communities.
Address: UP National College of Public Administration and Governance (NCPAG) Annex Bldg., RP de Guzman, UP Diliman, Quezon City, Metro Manila
Opening Hours: Monday – Friday, 8AM – 5PM
Phone:  (02) 8426 9972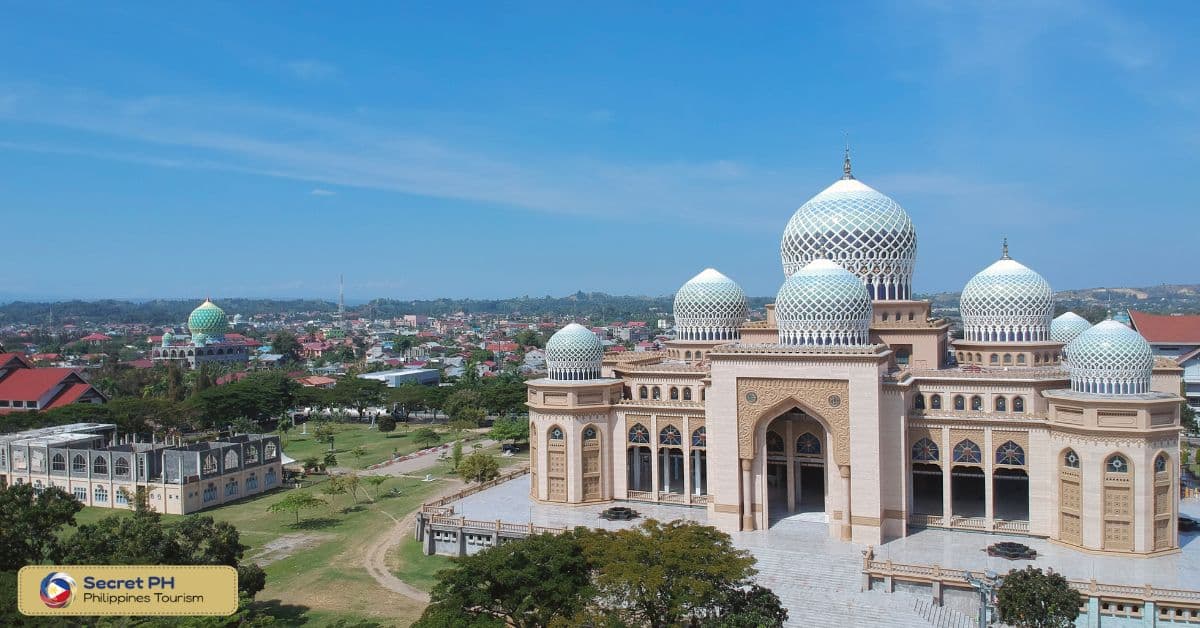 Services and activities offered
The PCID offers a range of services and activities including forums, seminars, workshops and research. Workshops focus on skills such as conflict resolution and civic participation while forums discuss issues related to peace advocacy and Islamic faith-based initiatives in governance such as helping indigenous people's rights organizations.
Research conducted by their team of analysts looks into the unemployment rate of Muslim youth in the Philippines among other topics. Through these efforts, PCID aims to increase dialogue between multiple sectors around shared challenges that Philippines face to build a better nation together.
Jameo Mindanao Al-Islamie – Islamic Center of Marawi
Jameo Mindanao Al-Islamie – Islamic Center of Marawi is a non governmental organization established to promote and advance the cause of educating people on Islamic faith. It seeks to provide spiritual guidance and leadership while at the same time promoting religious understanding.
The aim is to bridge the gaps between different cultural groups by establishing opportunities for dialogue and exchange among people. Through the teachings and initiatives of this organization, it wishes to create an atmosphere where peace, acceptance, and harmony will prevail within the Philippines' communities.
Address: Lot TCT No. T-778, Pangarungan Disalongan Street, Pangarungan Village, Marawi City, 9700 Lanao del Sur
Opening Hours: 24 hrs
Phone: +639478543423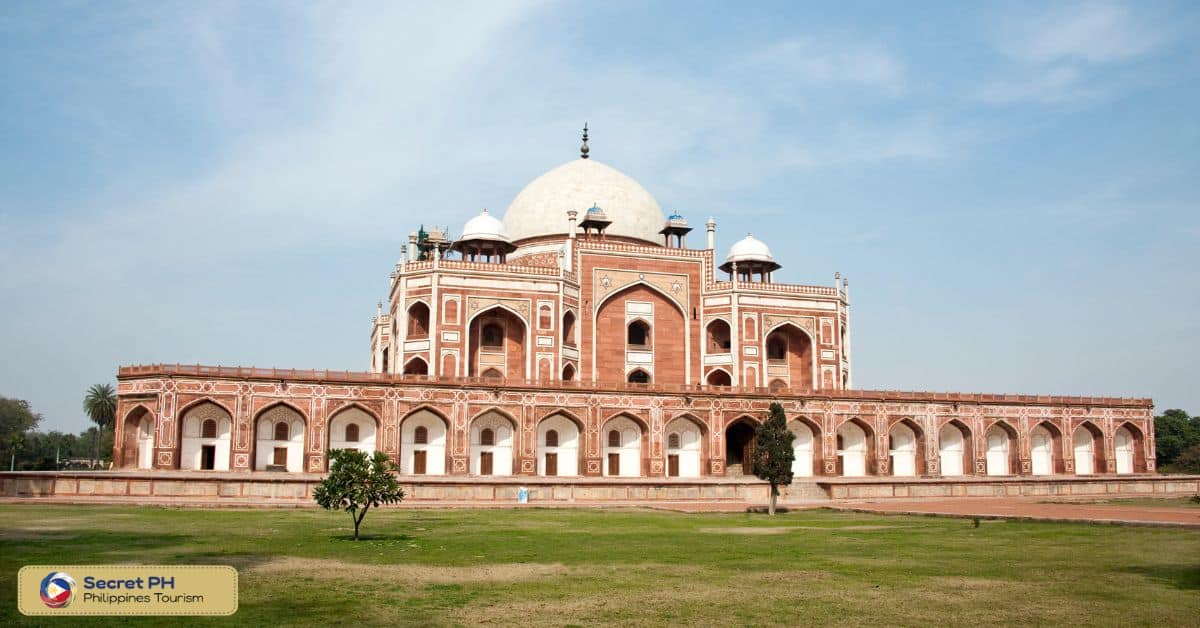 Services and activities offered
It offers services such as religious classes for young students, Quranic recitation clinics, Quran memorization classes and Friday sermons. The center is also always open to anyone looking to cultivate their spiritual capabilities by providing guidance and counsel related to prayer methods or guidance on how one can better handle situations within the Islamic faith.
The center also has communal activities such as weekly gatherings for iftar meals during Ramadan; Eid celebrations every year and much more. In its entirety, Jameo Mindanao Al-Islamie – Islamic Center of Marawi ensures that its visitors can have access to spiritual services and activities that support their growth within the Islamic faith.
Islamic Center Islam The Original Religion Of Mankind
The Islamic Center Philippines serves as a reminder of the long-standing Muslim heritage of the Philippines and provides a platform for open dialogue about Islam. This center aims to promote awareness of and respect for Islam, which is widely considered to be the original religion of mankind.
Address: Manila-Cavite Rd, Dalahican, Cavite City, 4100 Cavite
Opening Hours: Monday – Sunday, 5AM – 8PM
Phone:  +639277743581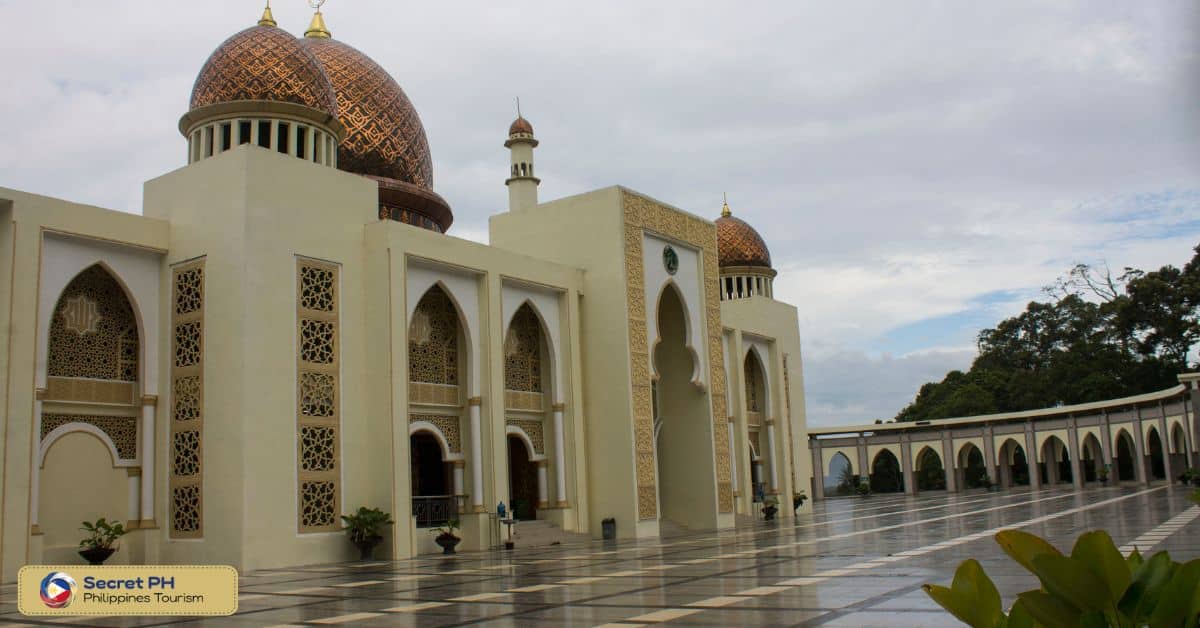 Services and activities offered
The Philippines' Islamic Center Islam The Original Religion Of Mankind offers a diverse set of resources and activities geared towards helping individuals seek a deeper understanding of their faith. From engaging lectures to insightful seminars, the center provides members with educational activities aimed at deepening their knowledge of the religion.
There are group counseling sessions available where members can receive spiritual guidance in forming strong relationships and fostering a deep bond with Allah. A number of recreational and charitable acts such as organized trips and food drives are also conducted by members in an effort to bring more awareness to social issues as well as demonstrate solidarity and responsibility within the community.
Challenges Facing Islamic Centers and Mosques in the Philippines
Managed by members of local Muslim communities, Islamic Centers and Mosques in the Philippines often face a range of challenges. Although they are usually able to connect Filipinos to their religion, engage youth in spiritual activities, run charities, provide religious advice, and promote an atmosphere of a supportive community, they also have to face difficulties.
Lack of resources and funding
One of the major challenges facing Islamic centers and mosques in the Philippines is a lack of resources and funding. Most mosques in the Philippines are small, independently-funded structures with limited funds available for maintenance or infrastructure development.
This limit makes it difficult to upgrade existing facilities or invest in projects that could help the local community, or even simply provide basic support services such as prayer spaces, educational programming, and religious festivals. These inadequate funds are exacerbated by diminishing numbers of donors resulting from reduced financial solvency of some congregations.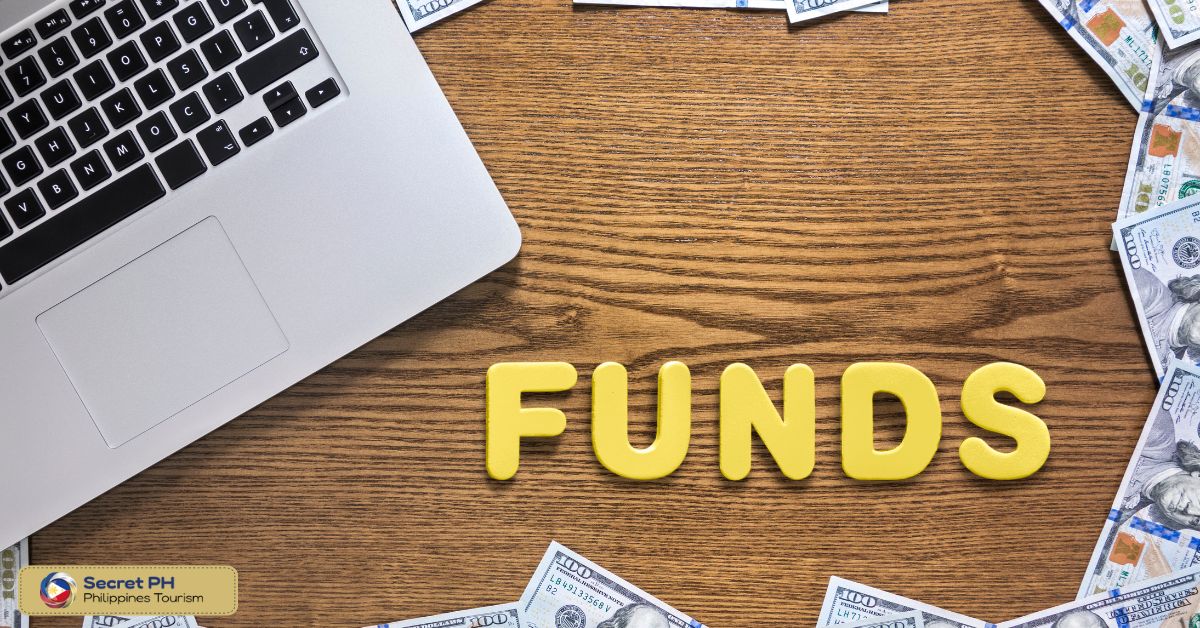 Negative stereotypes and discrimination
Islamic centers and mosques are facing numerous challenges due to negative stereotypes and discrimination. In spite of their positive contributions to the community, they have been widely stigmatized by society and heavily relied upon as a scapegoat for different matters.
To make matters worse, Islamophobia has been on the rise in the Philippines, resulting in mistreatment and unequal treatment towards Muslim communities. These issues have led to an increase in mistrust between these communities and their neighbors, which is especially concerning given how closely knit Filipino culture tends to be.
Political and social instability
Political and social instability around faith-based institutions, particularly Islamic centers and mosques, have been ongoing for many years. These fragile states of peace have put religious communities in vulnerable positions, exposing them to further exploitation and potential conflict. Religious leaders, who not only serve as spiritual guides but also as community advocates, must tread carefully when navigating the issues arising amid such uncertainty.
This includes addressing deepening gaps among social classes that contribute to worsening divisions across cities and neighborhoods. As the Philippines seeks to overcome both political and religious unrest in the region, Muslim leaders must recognize the importance of responding proactively against such obstacles and provide effective support to their dedicated members through times of strife.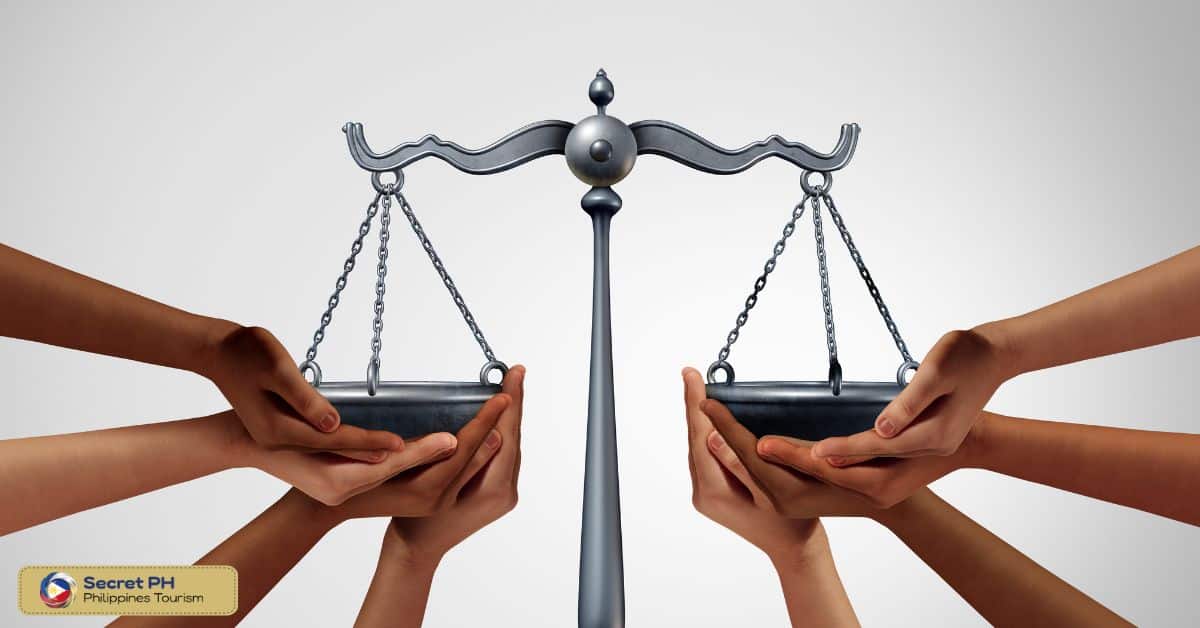 In Conclusion
The Muslim faith has a rich and diverse history in the Philippines, with Islamic centers and mosques serving as important cultural and spiritual hubs for the community. Through these institutions, Muslims have been able to connect with their faith, preserve their traditions, and build strong bonds with one another.
Despite facing challenges such as discrimination and marginalization, the Muslim community in the Philippines has continued to thrive and make significant contributions to society. As we look towards the future, it is important to recognize the importance of supporting and celebrating diversity in all its forms, including different religious beliefs. By doing so, we can create a more inclusive society that values the contributions of all its members.