Discover the rich culinary culture of Pampanga, the culinary capital of the Philippines. From the famous sisig to the lesser-known betute tugak, this food lover's guide highlights must-try dishes, popular food destinations, and where to buy Pampanga's best food products. Get ready for a gastronomic adventure.
Pampanga has been dubbed the "Culinary Capital of the Philippines" and is renowned for its unique flavors and dishes. Join us on this epicurean journey through Pampanga as we explore all that the province has to offer and sample some of the culinary delights it is known for!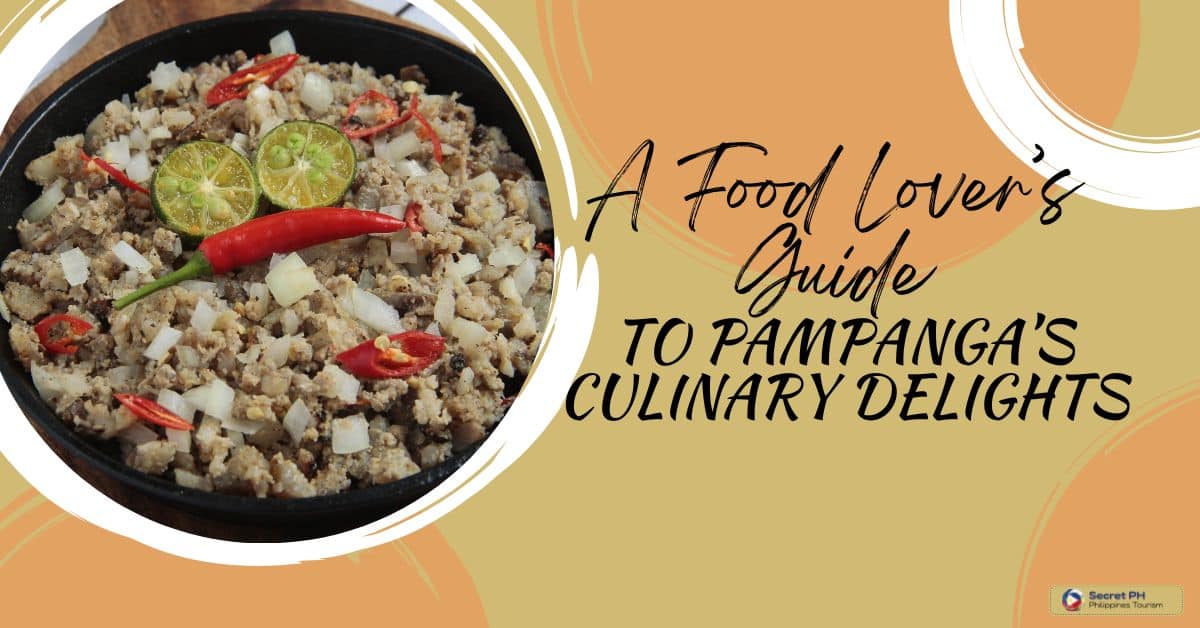 Pampanga's Culinary Culture
Pampanga, located in the Philippines, is known for its unique culinary culture. Traditional dishes from the area continue to be influenced by culturally diverse foods that have been prepared in the region since pre-colonial times. This has allowed a variety of flavors and cooking techniques to evolve over time, resulting in a gastronomic wonderland.
Thanks to the abundance of local ingredients like fruits and vegetables as well as seafood from nearby towns, residents of Pampanga are treated to fresh meals all year round. Pampangenians favor authentic recipes passed down through the generations whose flavors remain unchanged over the years. This stay-true element to their recipes provides an enjoyable eating experience for locals and visitors alike.
Must-Try Pampanga Delights
The Philippine province of Pampanga offers a range of delicious and unique delicacies, making it renowned for its flavorful food. Most dishes feature seafood, pork, and tropical fruits, with generous amounts of garlic, fish sauce and spices.
Sisig
Sisig is a must-try Pampanga delight that originates from barbecued pig's heads or jowls marinated in a quintessential Pampanga blend of calamansi, spices, and chili peppers. Once cooked and chopped finely, the mixture is then served sizzling hot on a sizzler plate with onion leeks, egg, and other condiments.
The complex flavors of saltiness, spiciness, and sourness make eating this uniquely Filipino dish an unforgettable experience. Different regions of the Philippines have given their own twist to sisig by incorporating local produce and ingredients such as pork belly, squid, tuna fish, and even chicken liver in some cases.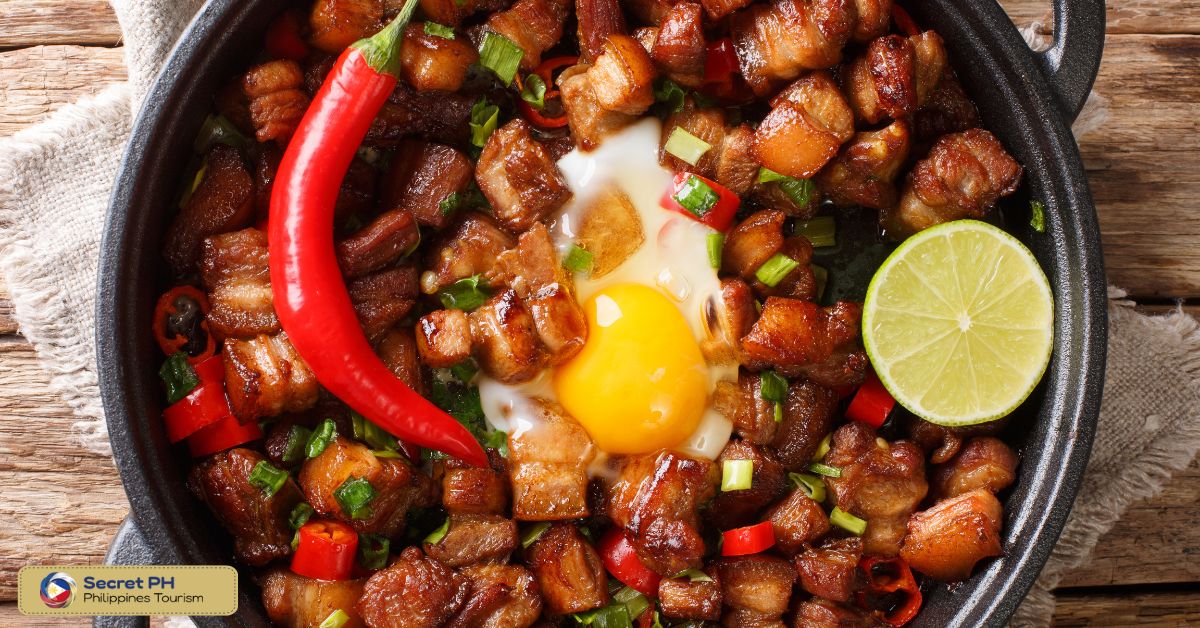 Tocino
Tocino is a popular Filipino dish hailing from the province of Pampanga. It is traditionally made with thinly sliced pork belly that is marinated in spices, herbs, and pineapple juice or have the vinegar version. It is usually served for breakfast or as an afternoon snack alongside garlic fried rice and crispy sunny-side up eggs.
The flavours of tender pork, sweet-savory marinade, and some ground pepper give this dish its signature taste and makes it a must-try delight from Pampanga. Whether you are looking for comfort food or a way to spice up your breakfast table, Tocino will prove to be an excellent choice.
Betute Tugak (Stuffed Frog)
Betute Tugak, or stuffed frog, is an innovative culinary delight from the food-loving region of Pampanga in the Philippines. While frogs may be unconventional, they are a unique source of lean protein full of minerals. The dish is made up of young rice frogs and pork stuffing.
The frogs are deboned and stuffed with a flavorful mix of minced pork, carrots, onion, garlic, celery leaves, hot peppers and spices before being fried to golden perfection. This regional specialty can be enjoyed as an appetizer or featured as a main course.
Bringhe
Bringhe is a popular dish from the Philippine province of Pampanga, where the tastiest cuisine in the country is found. It not only has an irresistible flavor, but also has a unique presentation that stands out from other dishes.
Bringhe consists of glutinous rice cooked in coconut milk and aromatics, such as gingers, onions and garlic. It usually includes chicken, shrimp and salted eggs. It's light enough to satisfy but heavy enough to fill up stomachs after meals.
Tamales
Tamales are a classic dish that originated from the region of Pampanga in the Philippines. These delightful pecialties are traditionally made with either chicken or pork and wrapped in banana leaves, providing a unique flavor and texture.
Moreover, tamales can be enjoyed on their own as an appetizer, side dish or even as a main course. Just like other Philippine dishes, Pampanga's tamales also feature an array of flavors such as garlic, spices, salt and pepper that bring out its deliciousness.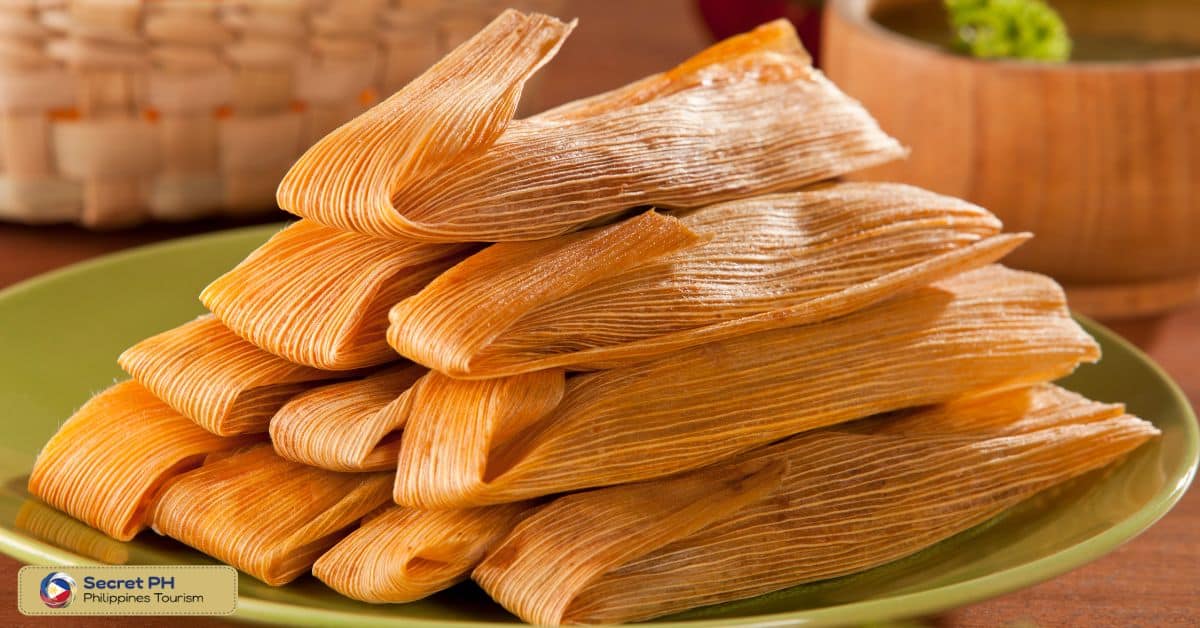 Best Places to Eat in Pampanga
Pampanga is known for its delectable cuisine which has gained popularity in the Philippines and around the world. It's no wonder tourists flock to this province with centuries-old local restaurants as one of the major attractions. Whether you're looking to sample classic Filipino dishes or crave something familiar, there will be a spot for you.
Bale Dutung
Bale Dutung in Pampanga is a restaurant that offers an authentic culinary experience with its selection of Kapampangan specialties. The interior reflects the vibrant local culture, decorated with Kapampangan art on the walls, and the cuisine prepared by experts with decades of experience offers superbly cooked dishes.
Address: Paul Ave, Angeles, 2009 Pampanga
Opening Hours: Tuesday – Sunday, 12 – 10PM
Phone: +639338233967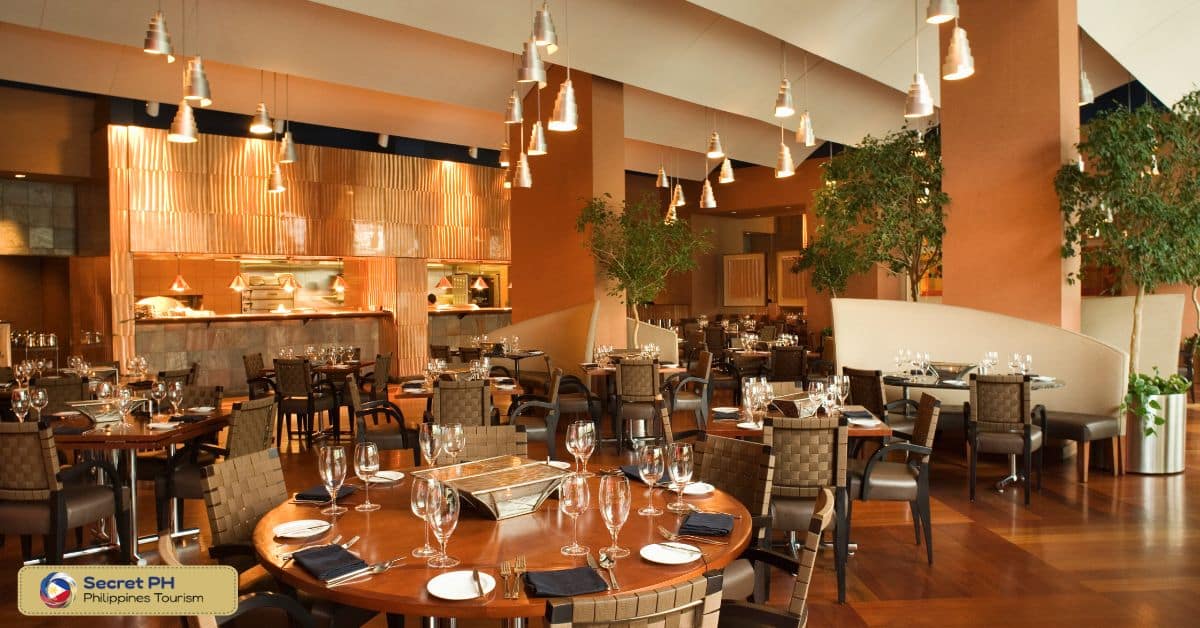 Denlim's Kitchen
This family-owned restaurant has been supporting the community since 1983 by providing locals with delicious Filipino recipes. Made up of an experienced kitchen staff, who individually contribute unique flavor to the menu and strive to only provide the highest quality food. From tasty appetizers such as crispy chicken lollipops, to classic desserts like leche flan and turon, this restaurant offers something for everyone to enjoy.
Address: Pan-Philippine Highway, San Fernando, Pampanga
Opening Hours: Monday – Sunday, 10AM – 9PM
Phone: (045) 435 0067
Rainforest Kichene by Chef Vince Garcia
Boasting exceptional Filipino cuisine with a twist, the restaurant offers dishes such as 'Kalabaw Salpicao', which is slow cooked Wagyu Beef simmered in a special blend of herbs and spices perfect for a savory experience. Guests also enjoy popular favorites like Sinigang na Sugpo, made with perfectly cooked shrimp served with a distinctive sour tamarind soup that's packed full of flavor. Showcasing Pampanga's rich culinary history since 2007.
Address: Commercial Complex, 13, Pope Building, Greenfields, San Fernando, Pampanga
Opening Hours: Monday – Sunday, 10AM – 9PM
Phone: +639177044500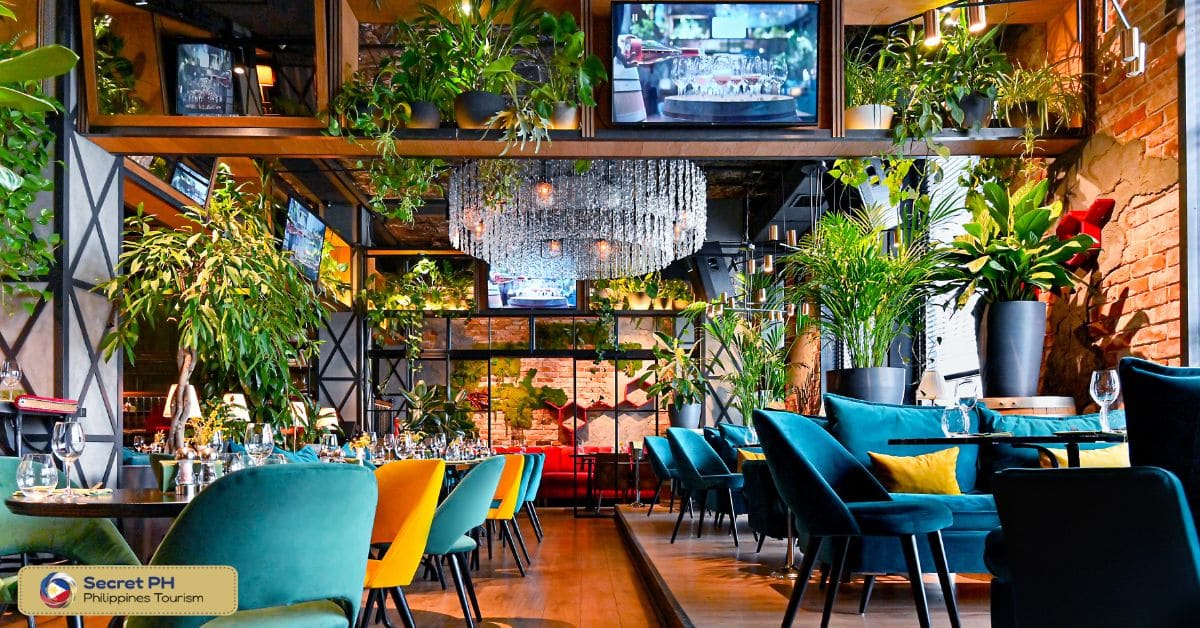 SOUQ Pampanga
It features an outdoor seating area and serves Filipino favorites like sisig, kare-kare and adobo along with Halal Middle Eastern dishes like shawarma, pita wraps and kebabs. Diners can order from SOUQ's extensive menu, or order from its wide selection of all-day buffet options.
For those looking to get more out of their dining experience, guests can also dine with entertainment provided by cultural performers or participate in family activities such as face painting, kiddie rides and food carving shows.
Address: 2MRF+53V, Lazatin Blvd, San Fernando, Pampanga
Opening Hours: Monday – Sunday, 10AM – 9PM
Phone: (045) 409 7728
Café Fleur by Chef Sau del Rosario
This hidden restaurant was conceptualized by Chef Sau del Rosario, who also personally creates all the dishes. From French-inspired Mediterranean cuisine to traditional Kapampangan flavors, Cafe Fleur has it all.
Many have raved about the award-winning garlic cake and their tequila sunrise entrée. The restaurant is known for its unique yet delicious combination of flavors that can bring people of different background together to enjoy a hearty meal.
Address: 5893 Enriquez, Makati, Metro Manila
Opening Hours: Tuesday, Wednesday & Sunday, 10AM – 10PM/ Thursday – Saturday, 10AM – 11PM
Phone: +639171928343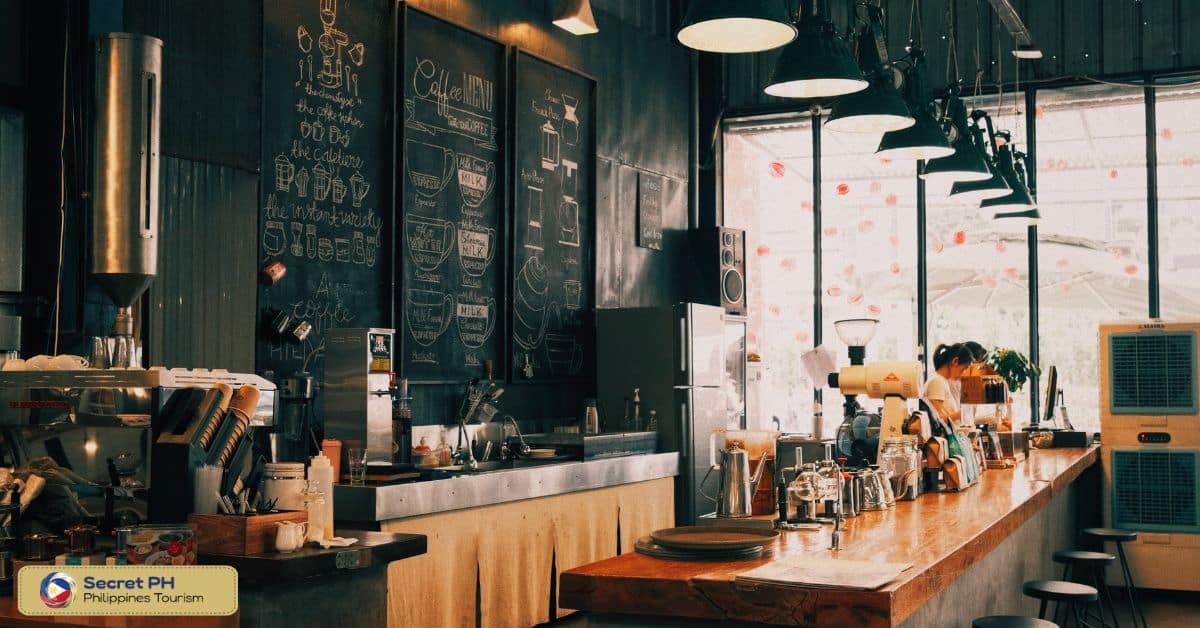 Stores that Sell Pampanga's Famous Delicacies
Pampanga, a province of the Philippines located in the Central Luzon region, is popularly known for its culinary dishes. Here are some places to visit:
Pampanga's Best, Inc
Founded in 2001, Pampanga's Best specializes in authentic Filipino cuisine and helps bring the flavors of the Philippines to people around the world. With its wide selection of sauces and condiments such as bagoong and banana ketchup as well as other locally sourced staples, Pampanga's Best offers its customers quality products that are guaranteed to be fresh.
Address: Barangay, San Fernando, 2000 Pampanga
Opening Hours: Monday – Saturday, 8AM – 5PM
Phone: (045) 435 4280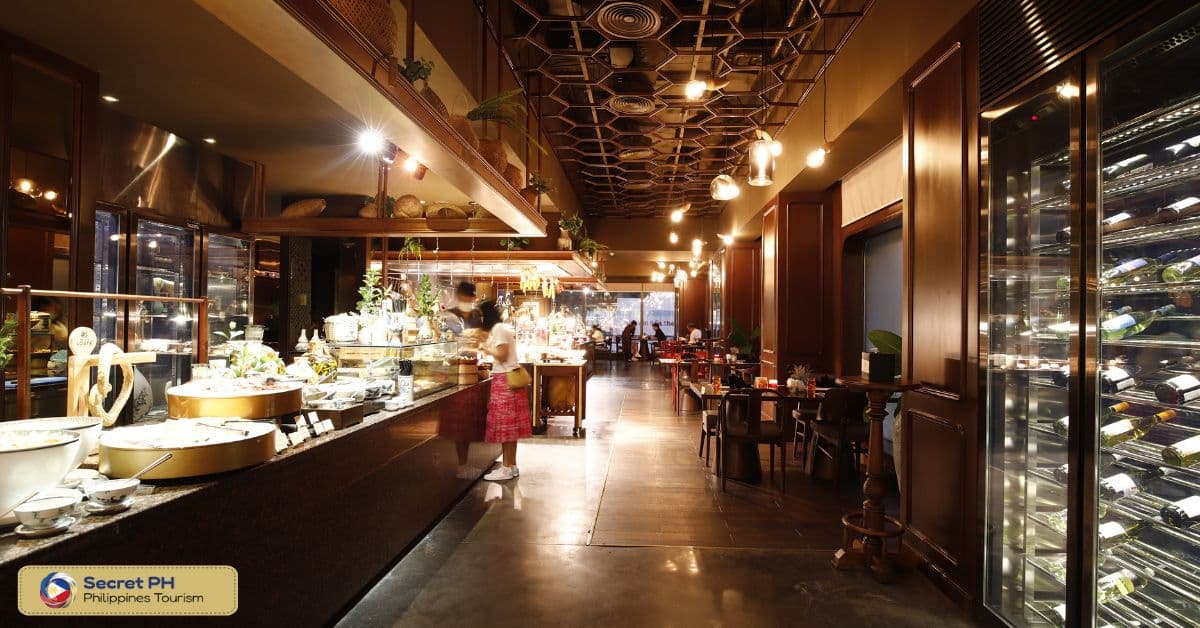 L.A. Bakeshop Dolores
L.A. Bakeshop Dolores is a Pampanga-based bakery creating delicious desserts and pastries for the Filipino community and beyond. In operation since 2013, this homegrown business takes careful pride in its Pampangan heritage through recipes crafted and perfected over generations. Each item on the menu is made with only the freshest ingredients in order to provide customers with quality treats full of flavor.
Address: 2MRG+MPH, Valencia Bldg, MacArthur Hwy, San Fernando, Pampanga
Opening Hours: Monday – Sunday, 7AM – 8PM
Phone: +639150744294
Leloche Delicacies & Pasalubong
One of Pampanga's staple delicacies is Leloche Delicacies, a delicious range of homemade sweets that have been recently re-imagined by Pampangans' culinary history. From local favorites Pandan Brownies to Torrone Pistachio Nougat, Leloche Delicacies gives Pampangans a way to share the taste of their province with visitors and loved ones with their "pasalubong" (gift baskets).
Address: Old Public Market, Abad Santos, San Fernando, 2000 Pampanga
Opening Hours: Monday – Sunday, 8AM – 8PM
Phone: +639209636399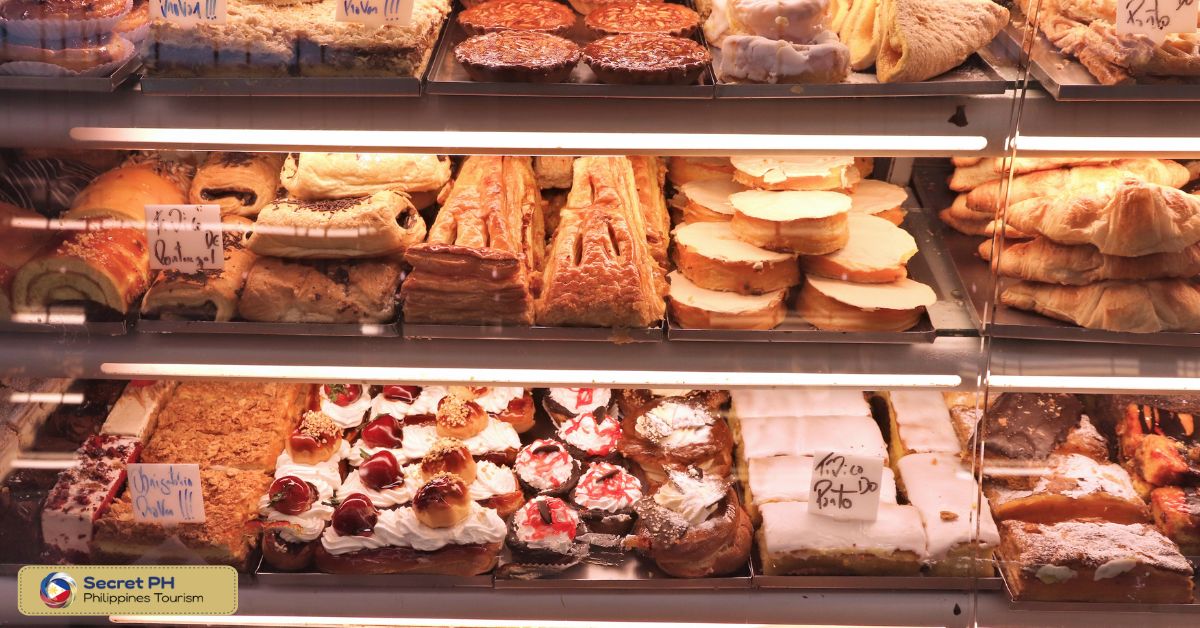 ALFA ONE STORE
It offers a wide variety of items at affordable prices, catering to a broad range of customers. All of their products are of the highest quality and can be purchased conveniently in-store, as well as through their easy to navigate online store. Their offerings include both national and international brands from home must-haves to fashion and beauty items.
Address: 309 Mount Arayat St, Angeles, Pampanga
Opening Hours: Monday – Saturday, 8AM – 5PM
Phone: +639612000798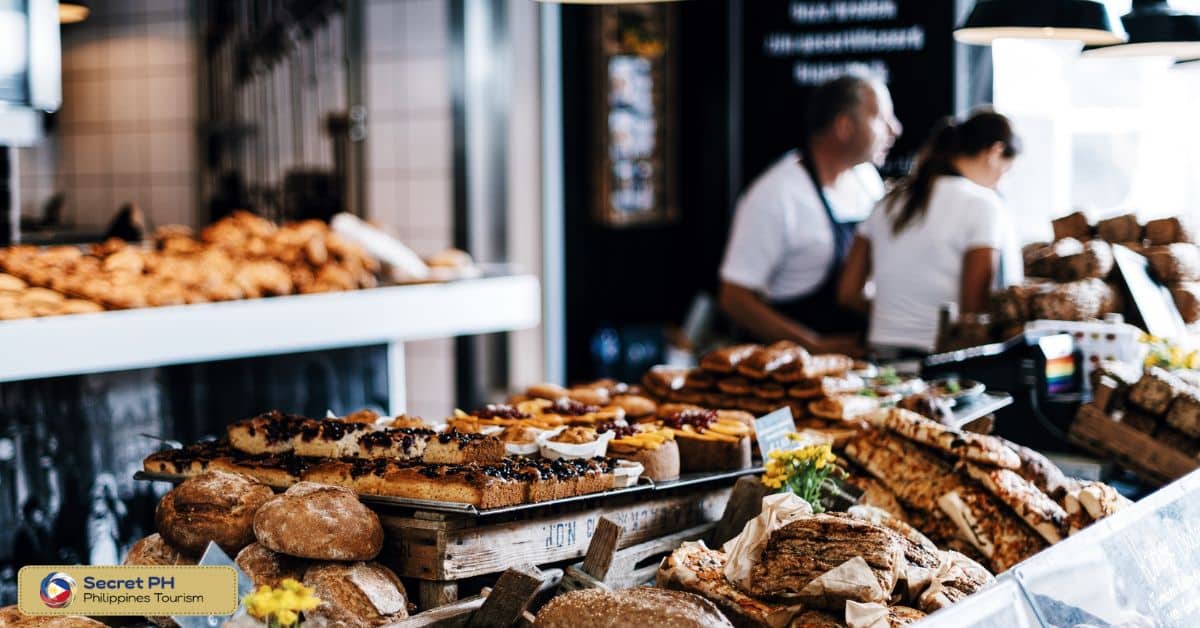 Granda's Sweets & Delicacies
Offering a wide variety of Pampanga style delicacies, the shop takes pride in its homemade treats made with the freshest ingredients while paying tribute to Pampanga's culture and traditions. Whether you're looking for savory favorites like Ensaymada, Pichi-Pichi, or Ube Halaya, or you prefer something more indulgent like their signature Suman sa Lihiya.
Address: Don Honorio Ventura, Bacolor, 2001 Pampanga
Opening Hours: Monday – Sunday, 8AM – 5PM
Phone:  (045) 402 4230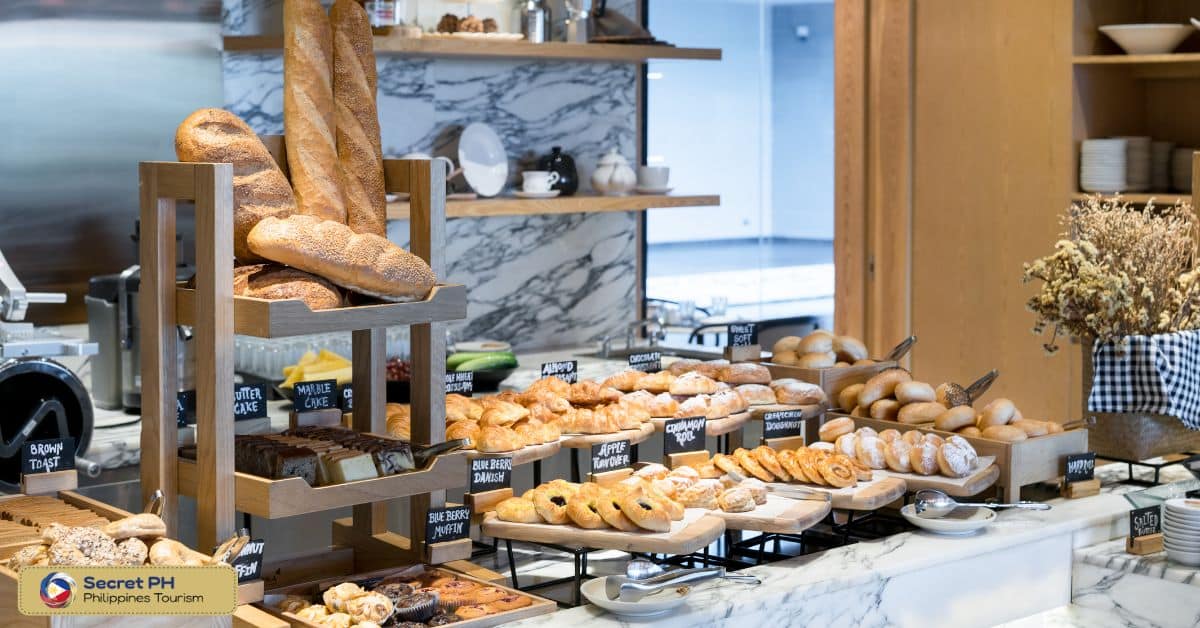 In Conclusion
Pampanga is a province rich in culinary traditions, offering an extensive range of exquisite dishes. From sisig and kare-kare to ensaymada and tibok-tibok, Pampanga's cuisine remains lovingly preserved and enjoyed by many.
The guide not only identifies Pampanga's most beloved foods but also provides insight into their origin stories and cultural significance, along with recipes that enable readers to enjoy them themselves. With this guide as a reference point, Pampanga style cooking can now be shared globally!